Power Test Inc.
EFFICIENT AND RELIABLE DATA AND DIAGNOSTICS
Since 1976, Power Test Inc. has designed, manufactured and marketed dynamometers, heavy equipment testing systems and related data acquisition and control systems to manufacturers, rebuilding facilities and distributors in the mining, power generation, marine, trucking, construction and military sectors. These products are used to test vehicle engines, transmissions, hydraulic pumps, motors, cylinders and valves; calculate power output; and diagnose problems.
GLOBAL CUSTOMERS RESPOND TO WISCONSIN QUALITY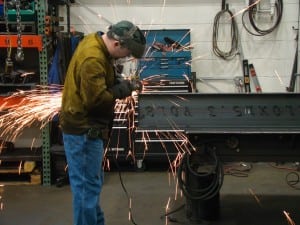 Infrastructure expansion such as new highways, railroads, airports and water systems, as well as mining and power generation projects, are increasing demand for Power Test products around the world. The company's products have been shipped to nearly 100 countries. From 2010 to 2013, Power Test's total sales increased by 107 percent, while export sales increased 146 percent. Export sales now make up 43 percent of the company's revenue. The Sussex-based company received the Governor's Export Achievement Award in 2013.
Power Test Inc. is highly committed to using Wisconsin companies as primary vendors for the company. Approximately two-thirds of all component parts for the company's products come from Wisconsin manufacturers and distributors.
(May 2013)
View more exporting success stories