Printpack
Packaging Solutions for All Types of Products
Printpack is a family-owned packaging manufacturer based in Atlanta that produces flexible packaging, specialty rigid containers, labels and medical packaging. Operations span the globe, with 28 manufacturing facilities worldwide and 2011 sales topping $1.4 billion. Printpack's Rhinelander, Wis., plant employs 138 associates and packages confectionery products for some of the world's largest candy manufacturers. Due to significant growth in the use of flexible packaging (in place of corrugated cardboard, metal and glass), the company looked to expand its operations and evaluated its existing plants in making the decision on where to build.
Globe-Spanning Packaging Produced In Wisconsin®
The company has operated in Rhinelander since 1989 and credits its associates there as a key benefit of doing business in Wisconsin. As a result, Printpack selected the city for its new $72 million facility, which will add 10 to 15 more jobs after completion. The Wisconsin Economic Development Corporation (WEDC) offered Printpack a $1.7 million loan and $300,000 in tax credits for capital investment. Additionally, WEDC and the Wisconsin Housing and Economic Development Authority are helping the company obtain up to $12 million in new market tax credits to support the expansion.
(May 2012)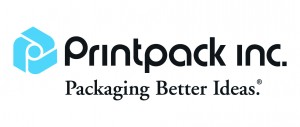 View more business growth success stories