INVESTMENTS IN INNOVATION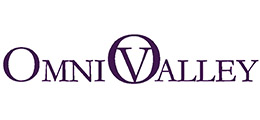 OmniValley, inc.
Information Technology
821 E. Washington Avenue, Suite 200
Madison, 53703
United States
OmniValley is an online community and platform housing and connecting startup ecosystem participants. OmniValley supports institutional investors, venture capital firms, accelerators, corporations and affiliated innovation arms, angel groups, individuals, and startup companies. Our goals have always centered on creating the place to connect participants operating in emerging entrepreneurial ecosystems to the broader, well-established markets.