Quebec-based Agropur Dairy Cooperative's more than 3,400 members sold more than C$4.7 billion worth of product in 2014. The cooperative owns two entities–Agropur Inc. and Agropur MSI, LLC–and operates 12 plants across the United States. The cooperative's American facilities process and produce cheese, ingredients and beverages. Agropur processes more than 11.2 billion pounds of milk per year and boasts an impressive line of products that includes such prestigious brands as Natrel, Québon, OKA, Farmers, Central Dairies, Island Farms and Agropur Grand Cheddar. Its ingredient lines also include Keystone Stabilizer Systems and Cornerstone Protein Products. It provides formulation support for new and improved products in the fields of bakery, beverage, frozen dessert, cheese, sports nutrition, health and wellness, and medical nutrition.
Company Background
The company is multifaceted and works on both dairy and non-dairy applications. The company also provides full contract manufacturing services, dry powder processing and packaging for private label customers. With headquarters in Longeuil, Quebec, its primary market is Canada, although the company has been expanding the U.S.—particularly in the Midwest. Established in 1938, the company has 28 manufacturing facilities in Canada, 12 in the U.S., and a total of nearly 8,000 employees. Products from the U.S. plants have won numerous international awards at the World Championship Cheese Contest and the United States Championship Cheese Contest. Agropur's Feta cheese was named 2014 World Champion Feta and 2013 United States Champion Feta.
Wisconsin History
The company produces cheese and cheese products at four plants in Wisconsin: Luxemburg, La Crosse, Little Chute and Weyauwega. Agropur acquired the Luxemburg, Little Chute and Weyauwega plants in 2008 in a transaction with Trega Foods.
A Friendly Welcome
The company is embarking a on a $55 million expansion project at Weyauwega facility to increase its Feta cheese production capacity. The expansion is being undertaken to meet the growing demand for Agropur's award-winning Feta cheese, and is expected to create 22 new jobs. The Wisconsin Economic Development Corporation is providing Agropur with up to $1.65 million in state tax credits to ensure the company expands its operations in Wisconsin. Agropur CEO Robert Coallier said Agropur's investment in the state "truly shows how committed we are to establishing our leadership in the U.S. market and to the future of the Wisconsin dairy industry."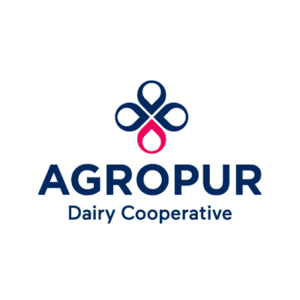 "[Our investment in the state] truly shows how committed we are to establishing our leadership in the U.S. market and to the future of the Wisconsin dairy industry."