Company background
Headquartered in Verl, Germany, Beckhoff Automation specializes in industrial automation implementation, and generated global sales of 903 million euros in 2019. According to the company's website, its "New Automation Technology" philosophy represents universal and open control and automation solutions that are used worldwide in a wide variety of different applications, ranging from CNC-controlled machine tools to intelligent building automation. With PC-based control technology, Beckhoff Automation offers an open and universal automation solution for almost all industries. The company has 4,350 employees worldwide. It has subsidiaries and representative offices in 39 countries, and counting sales companies and distributors, is represented in 75 countries around the globe.
Investment objectives
The company had a division in the U.S. based in Savage, Minnesota, as well as a small office in Fond du Lac and a Chicago-area location in Woodridge, Illinois. When the company began looking to seek out space for staff offices and a training facility for its customers, Milwaukee's Global Water Center rose to the top of the list of possible locations. The company is planning to open a 3,600-square-foot office in the Global Water Center in the summer of 2020. While the company will work with recommendations to keep employees and customers safe and healthy through the course of the COVID-19 pandemic, plans are moving ahead, and the office is expected to be the base for eight employees working in sales, technical support and engineering services. The office will host PC-based industrial control seminars and training events for up to 15 guests, with the capability to increase that over time. In addition to the training center, the space will include product displays and conference/teleconference space for staff.
According to a statement from the company as reported by the BizTimes, the new office is part of Beckhoff Automation's plans to grow its market share across the state. Existing clients include the North Shore Water Commission, which operates the water filtration plant in Glendale; Saukville-based vertical form fill seal baggers and packaging equipment manufacturer Matrix Packaging Machinery; and Menomonee Falls-based Messer Cutting Systems, a manufacturer of cutting systems for the metal-working industry.
Why Wisconsin
The Global Water Center serves as the world headquarters of The Water Council and is home to more than 40 water-centric businesses, startups and academic and research organizations. An office in the Water Technology District in Milwaukee's Walker's Point neighborhood will locate Beckhoff Automation in close proximity to customers and collaborators, as well as potential new customers, regional manager Jacob Schieffer told the BizTimes. "The Milwaukee metropolitan area is home to numerous high-profile manufacturers, machine builders and other high-tech companies that need high-performance automation solutions," he said. "We have experienced especially strong growth with customers based here."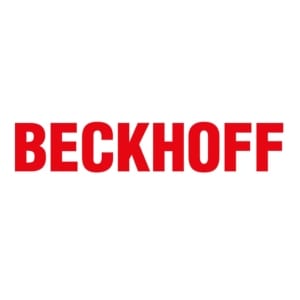 The right decision: "As water resource management becomes even more critical to U.S. infrastructure as well as the rest of the world, our upcoming office opening at the Global Water Center in Milwaukee will help support our initiatives to work in more new water and wastewater treatment applications. Opening an office at the Global Water Center furthers our commitment to delivering leading-edge automation and controls technologies both for machine builders and manufacturers, as well as process industry customers in water and wastewater treatment." – Jacob Schieffer, Regional Manager, Beckhoff Automation