COMPANY BACKGROUND
Founded in 1920 and based in Bonn, Germany, HARIBO is the world market leader in the fruit gum and licorice segment, with 100 million Gold-Bear gummy candies—to take just one HARIBO product—produced daily worldwide. The company's continuous brand management, with the highest quality control and consumer confidence, is largely responsible for its success story at 16 production sites throughout Europe. HARIBO, a family-owned company now operated by the third generation, employs nearly 7,000 people worldwide.
WISCONSIN HISTORY
HARIBO spent several years considering potential locations for its first manufacturing facility in North America. The company ultimately chose Kenosha County. In addition to Southeastern Wisconsin's proximity to Chicago, HARIBO was drawn to Wisconsin's friendly business climate, strong fiscal management, well-maintained infrastructure and skilled workforce.
IDEAL LOCATION
"As we are embarking on building one of the largest facilities in the confectionery industry, this location provides ideal conditions to further grow HARIBO's successful business in the USA," says Wes Saber, executive vice president and chief financial officer of HARIBO of America Inc.
A FRIENDLY WELCOME
The HARIBO project, which is expected to be completed in 2020, is one of the largest investments of new operations by an overseas company in Wisconsin history. As part of the state's foreign direct investment efforts, the Wisconsin Economic Development Corporation (WEDC) and other state government leaders have proactively been meeting with business executives around the world to promote the state's assets and make a strong case about why those companies should establish new operations in Wisconsin. WEDC worked closely with local, county and regional officials to ensure that the state could meet HARIBO's needs for what will be one of the largest U.S. manufacturing sites in the confectionery industry. In return for the jobs it is creating and capital investment it is making, HARIBO will receive up to $21 million in performance-based tax credits.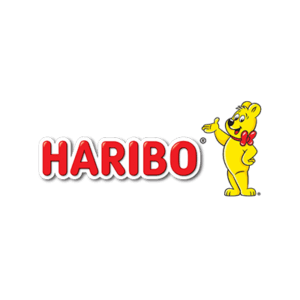 "As we are embarking on building one of the largest facilities in the confectionary industry, this location provides ideal conditions to further grow HARIBO's successful business in the USA."
-Wes Saber, executive vice president and chief financial officer of HARIBO of America