Ingeteam specializes in the development of electrical equipment, motors, generators, frequency converters, electrical engineering and power generation plants. Its products seek to optimize energy consumption and maximize generating efficiency. The company primarily serves four key sectors: energy; industry; marine; and rail traction.
Founded in 1972 and headquartered in Bilbao, Spain, Ingeteam today comprises 20 companies with more than 3,000 employees worldwide, in locations including Spain, Mexico, China, India, Italy, Germany, France, the Czech Republic, Poland, the U.S., Brazil, Chile, Australia and South Africa. It has annual revenues of approximately $420 million.
Wisconsin History
At Ingeteam's factory in Milwaukee, which was established in 2010, the company manufactures solar power inverters, wind power generators, and converters for the North American market. The facility employs 100 workers. It has tripled its staffing numbers in the five years since it opened, "and we expect to keep growing at a good pace," says Aitor Sotes, CEO of Ingeteam's U.S. division.
An Ideal Location
Ingeteam chose Wisconsin after more than a year of searching for the perfect U.S. location. The state's extensive history of manufacturing electrical equipment and components meant that right away, Ingeteam had a well-developed supply chain for its U.S. operation. The Milwaukee site appealed to Ingeteam because of its easy access to major highways and due to its proximity to Chicago's O'Hare airport, which has direct flights to Europe, says Sotes. Energy, power and control is a sector strength for Wisconsin, and being located here means many of Ingeteam's vendors are close by. In addition, says Sotes, "In Wisconsin we have access to a qualified labor force at all levels. From production personnel and engineers to support staff. Wisconsin has a high concentration of workers with the skills we are looking for."
A Friendly Welcome
Ingeteam received $4.5 million in tax credits and a $500,000 loan from the State of Wisconsin in conjunction with the decision to open its Milwaukee facility. The company also received $1.66 million in clean technology manufacturing tax credits from the federal government, and additional assistance from the City of Milwaukee.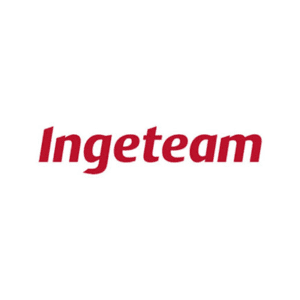 "In Wisconsin we have access to a qualified labor force at all levels. From production personnel and engineers to support staff. Wisconsin has a high concentration of workers with the skills we are looking for."