Kerry, a division of Tralee, Ireland-based Kerry Group plc and the leading supplier of taste and nutrition solutions for the worldwide food, beverage and pharmaceutical industries has multiple locations throughout Wisconsin, including a regional headquarters in Beloit. The global company has established an industry-leading portfolio of taste and nutrition systems for food manufacturers and foodservice customers in over 120 different countries. With manufacturing facilities located in 25 countries and international sales offices in 20 countries across the globe, Kerry was looking for a way to enhance its operations to keep up with industry demands.
The company wanted to further optimize its production footprint by investing in the expansion of two facilities, one focused on its seasoning business and the other on its dairy and culinary business.
Wisconsin History
After conducting a company-wide evaluation of facilities under consideration for expansion, Kerry chose to invest in its Sturtevant and Jackson, Wis. facilities to meet its business needs. Kerry executives felt these two locations provided many value-added benefits, including a strong talent pool, robust transportation infrastructure and central proximity to North American customers and suppliers.
An Ideal Location
Throughout the decision-making process the company collaborated with WEDC and local officials to ensure a smooth process for both projects. Ultimately, Kerry decided to move its out-of-Wisconsin seasoning facility into the Sturtevant location, and relocate a spice warehouse from Illinois to merge with the existing seasoning facility.
A Friendly Welcome
WEDC provided a $300,000 forgivable loan to assist with the Sturtevant building expansion, a project that is expected to retain 78 existing positions and create 25 new full-time positions. The organization is also offering a $597,000 tax credit to expand the Jackson facility, which will help retain 125 existing positions and create 60 new full-time jobs.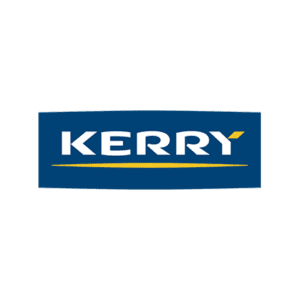 "The Jackson and Sturtevant locations provide Kerry and our customers with value-added benefits, including a strong talent pool, robust transportation infrastructure and central proximity to our North American customers and suppliers."