The history of Japan-based Kikkoman Corporation stretches back more than 300 years, and the company maintains the exacting standards of quality developed through the ages in the production of its flagship soy sauce product. From its origins as a staple Japanese and Chinese ingredient and the official soy sauce of the Japanese imperial household, Kikkoman soy sauce has grown to become an indispensable flavor in cuisines worldwide.
Today, Kikkoman soy sauce is produced in ten factories around the world, including the company's North American production headquarters in Walworth, Wisconsin, where 175 of its more than 5,500 employees continue a long and well-respected culinary tradition. Kikkoman's Wisconsin plant produces more brewed soy sauce than any other facility worldwide.
Wisconsin History
Kikkoman selected Wisconsin as its North American headquarters in 1972 because it needed a location that was centrally located to ensure efficient distribution. The region's climate is also optimally conducive to the production of the two main ingredients in soy sauce—soy beans and wheat. Another requirement for the company's location was a workforce that was both hardworking and loyal—two traits Wisconsinites are famous for. In the more than 40 years that Kikkoman has been operating in Wisconsin, its plant here has increased production twenty-fold. "Our company's founders had tremendous foresight in deciding to locate in Wisconsin," says Kikkoman's vice president of administration Dan Miller. "The quality of life and increasingly business-friendly environment in Wisconsin is unmatched in other parts of the country. Kikkoman Foods could not have grown our business as successfully in any other place.
Friendly Welcome
Wisconsin's mutually beneficial partnership with Kikkoman represents the positive outcomes that result from a shared commitment to business development. Considering the suppliers, service providers and contractors that support the company's operations, Kikkoman's economic impact on the state's economy is significant. "Our partnership with the people of Wisconsin and state and local officials is a major reason for our ongoing success," relates Miller. "We look forward to many more years of providing good jobs making food products of the highest quality right here in Wisconsin."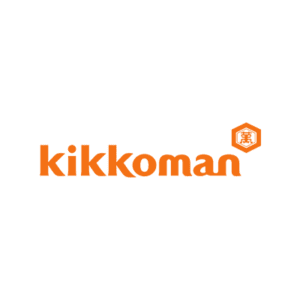 "Our partnership with the people of Wisconsin and state and local officials is a major reason for our ongoing success. We look forward to many more years of providing good jobs and making food products of the highest quality right here in Wisconsin."