COMPANY BACKGROUND
Milwaukee Tool, founded in 1924, is a global leader in delivering innovative solutions to the professional construction trades that offer increased productivity and unmatched durability. Whether it is through their world-leading M12™ and M18™ cordless systems, the groundbreaking performance of their M12 and M18 FUEL™ products, jobsite lighting, time-saving accessories, or innovative hand tool and storage products, Milwaukee is dedicated to delivering a steady stream of advanced, trade-specific solutions. Milwaukee Tool is a Brookfield, Wisconsin-based subsidiary of Techtronic Industries Co. Ltd.
WISCONSIN HISTORY
Milwaukee Tool moved from Milwaukee to Brookfield in 1965, and over the last decade has redeveloped 190,000 square feet of former manufacturing space to accommodate research and development, product development, prototyping, package design, marketing, sales, training facilities and administrative offices. In 2017, the company completed construction on, and took occupancy of, a new 200,000-square-foot, four-story office building on its Brookfield campus. Now a subsidiary of Hong Kong-based Techtronic Industries, the company has grown employment at the Brookfield campus from just over 300 jobs in 2011 to almost 1,300 in 2018.
IDEAL LOCATION
Milwaukee Tool's global leadership continues to make a big impact on job growth not only within Wisconsin, but elsewhere in the U.S. as well. The company recently expanded operations at three Mississippi locations, investing $33 million and creating 660 jobs, and has a vast sales and support footprint across the country. The company currently employs over 3,500 people nationwide.
A FRIENDLY WELCOME
In 2018, WEDC agreed to provide Milwaukee Tool with up to $26 million in state tax credits to support the company's plans to expand its Mukwonago operations and build an R&D facility in Brookfield, a project expected to draw $67 million in capital investment and create 942 new jobs over a five-year period. The new facility will house the company's advanced manufacturing, engineering, and global research and development center, and will bring its global headquarters space from 390,000 square feet to 504,500 square feet. The City of Brookfield is also supporting the expansion with $3.5 million in Tax Increment Financing assistance, and the Milwaukee 7 regional economic development organization collaborated on the project to ensure the Brookfield location was chosen for the expansion.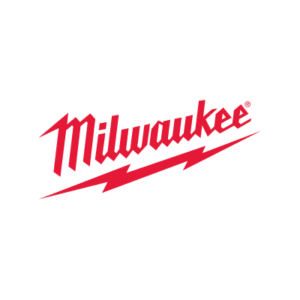 "When you look at the growth our company has achieved in the last decade, the catalyst for our success has been our people. The drive, determination and obsession of our employees has enabled us to continue delivering disruptive innovation for the professional trades and our distribution partners. We are proud to partner with the State of Wisconsin to grow a world-class work environment that will continue to attract, retain and recruit the best talent in the world."
– Steve Richman, President, Milwaukee Tool Group