Smart Waters, based in Vancouver, designs and produces water reserve systems for the construction industry, as well as for municipal use. The systems collect large quantities of rainwater in underground reserves to prevent city storm water systems from being overwhelmed. Additionally, the water can then be reused for irrigation, firefighting or in paper or pulp production, among other uses.
Wisconsin History
Upon receiving an invitation from The Water Council, headquartered in Milwaukee, to apply for its BREW (Business. Research. Entrepreneurship. In Wisconsin) accelerator, Smart Waters submitted an application in 2015. CEO Jamie Gordy said the company was motivated by the opportunity to introduce its technology to the U.S. market and jumped at the chance to participate in the accelerator program. That same year, Smart Waters was accepted into the BREW, where it received access to cutting-edge labs and equipment and renowned mentors, as well as office space in the Global Water Center, to help grow its offerings. The goal of bringing participants' products to commercialization by the end of the program acts to accelerate companies' growth. "The Water Council bends over backwards to connect you to partners and investors," said Gordy.
Ideal Location
CEO Jamie Gordy said he didn't know much about Milwaukee when the company first came to the area for the BREW. But since then, Smart Waters has thrived in the state's strong cluster of water technology companies and research. Thanks to that abundance of water innovation, Gordy said, "We're setting up shop here in Wisconsin." He said that he'll hire approximately 5 to 10 new employees to staff the new base of operations.
A Friendly Welcome
Thanks to its participation in the BREW, Smart Waters is receiving up to $50,000 in funding, in addition to free office space for a year in the Global Water Center. The company also was able to attend WEFTEC 2016, the world's largest water technology trade show, to participate in the trade show's BREW Tank event and showcase its technology to the thousands of WEFTEC attendees.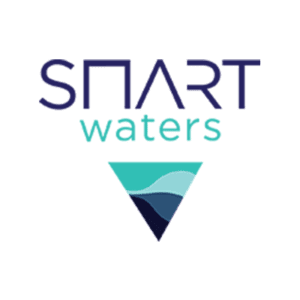 "We're setting up shop here in Wisconsin."