The Little Potato Company's proprietary product line of colorful, tasty and nutritious Creamer potatoes includes Baby Boomer, Blushing Belle and others available in produce sections at grocers and retailers all across the U.S. and Canada, in distinctive packaging ranging from unique 1.5 lb gusset bags to 5 lb bags. The company also offers microwave- and oven/grill-ready kits with gluten-free seasonings in various flavors. Currently celebrating its 20th anniversary, Little Potato maintains distribution centers and a grower network throughout the U.S. and Canada to serve customers across these markets.
WISCONSIN HISTORY
Little Potato recently decided to locate its first U.S. processing, washing, packing and storage facility in DeForest, Wisconsin. The Wisconsin facility will also serve as the company's U.S. headquarters; the main corporate headquarters is in Alberta, Canada. The DeForest parcel was pre-certified as development-ready through the Wisconsin Economic Development Corporation's (WEDC's) Certified In Wisconsin Program. Located on U.S. Hwy. 51, the new facility opened in early this year and employs about 50 people, expected to increase to 129 employees when fully operational.
AN IDEAL LOCATION
Little Potato invested over $20 million in its new 130,000 square-foot facility, equipment and other initiatives, $11.7 million of which qualified for performance-based tax credits from the Wisconsin Economic Development Corporation (WEDC). The Village of DeForest also supported the project with subsidized land, infrastructure and other incentives.
A FRIENDLY WELCOME
"By locating its U.S. headquarters in DeForest, The Little Potato Company leverages Wisconsin's strong agricultural history and global leadership in advanced food processing, tapping exceptional educational resources and an unmatched supply chain," said Mark Hogan, WEDC secretary and CEO. "The attraction of The Little Potato Company's headquarters to Wisconsin is particularly gratifying for both the number and the range of good jobs it will bring to Dane County and the surrounding area."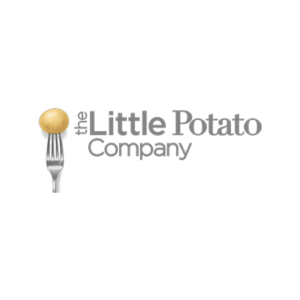 "We know of Wisconsin's reputation for its great growers and fertile land.In addition to its proximity to key markets, we chose DeForest because we recognize shared values that have long been important to us: family, community, helping others and always being down-to-earth."
—Angela Santiago, Co-Founder and President, The Little Potato Company