Company Background
On the banks of the Waupaca River in 1871, John Resh started a foundry. By the early 21st century, several ownership changes and name changes later, Waupaca Foundry was the largest iron foundry in the world, pouring more than 2 million tons per year and employing more than 2,300 people. Previously owned by the German steel conglomerate ThyssenKrupp, Waupaca Foundry was acquired by Hitachi Metals Ltd. in 2014.
Investment Objectives
Today, Waupaca Foundry has more than 4,400 employees across seven foundry and machining plants located in Wisconsin, Illinois, Indiana, Tennessee and Pennsylvania. Since acquiring Waupaca Foundry for $1.3 billion, Hitachi Metals has made significant capital investments ($56 million in FY17 and $67 million in FY18) into the company, which is among the world's leading iron casting suppliers for transportation; off-highway construction and agriculture; rail, oil and gas; material handling; and other industrial sectors.
Why Wisconsin?
Waupaca Foundry has a strong reputation for quality, reliability, environmental responsibility and customer service. The acquisition was a strategic addition to Hitachi Metals' portfolio in support of global expansion. In addition to Waupaca Foundry's overall strength in the market, Hitachi Metals pointed to the strong ethic of Wisconsin workers and an atmosphere of loyalty in which multiple generations of the same family often work at the foundry.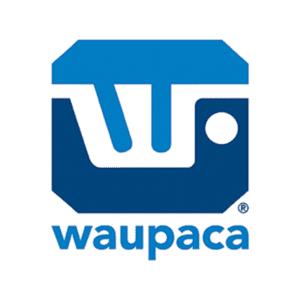 The Right Decision
"With Waupaca becoming a member of Hitachi Metals, it is possible to become the world's largest iron casting supplier. It is essential that Waupaca and Hitachi Metals unite, generate synergies and mutually strengthen both parties' business foundation."
– Eiji Nakano, president, Hitachi Precision