POWERING THE WORLD
Wisconsin helps power the country and the world with our high concentration of energy, power and control companies. With renewable energy on the rise, new opportunities to be involved in this field are rapidly emerging.
As a global center for energy, power and controls, we're performing cutting-edge research and development through world-class academic institutions and companies that are committed to addressing the world's energy challenges. Through the Great Lakes Bioenergy Research Center, Wisconsin Energy Institute, Mid-West Energy Research Consortium and more, Wisconsin is investing in research and creating a competitive advantage as a world leader in energy conservation to generation and transmission.
And with our highly educated population—31% of adults have a bachelor's degree or higher, and Wisconsin institutions award nearly 5,000 engineering degrees annually—we have the talent you need for your next energy, power and controls innovation.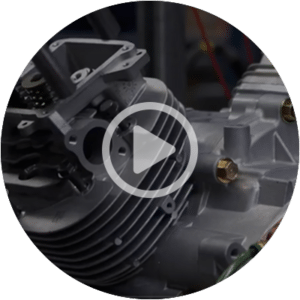 ENERGY, POWER & CONTROL LEADERSHIP
Wisconsin is consistently ranked at the top, from health care and cost of living to career opportunities and industry development.
1,100+
Companies in the energy, power and controls sector
116,000+
In energy, power and controls industry jobs
EMSI 2021.1 Class of Worker, QCEW Employees 2019
~5,000
Engineering degrees and certificates awarded in 2019
National IPEDS database published by the U.S. Department of Education's National Center for Education Statistics
Energy, Power & Control Profile
Download the EPC industry profile for a complete, in-depth report including employment data, educational programs, world impact, notable companies and industry outlook.
Download
ENERGY, POWER & CONTROL COMPANIES IN WISCONSIN
ABB
Briggs & Stratton
Cooper Power Systems
Danfoss
DRS Technologies
Eaton
Generac
Johnson Controls
Orion
Rexnord
Trane
Regal Beloit