WHERE AEROSPACE MANUFACTURING TAKES FLIGHT
Over 500,000 aviation enthusiasts from 60 countries join together every year for the EAA AirVenture event here In Wisconsin®. It's a location that makes sense—Wisconsin is a rapidly developing leader in the aviation and aerospace sector thanks to access to the infrastructure and talent necessary to reach the highest levels of production and operational excellence.
Wisconsin's leading aerospace production capabilities rose from our foundation in manufacturing and industry research. The state's focus on nanotechnology, engineering, power and control systems and composite materials has allowed us to become a place where new and growing companies can develop ideas and use our ready-made supply chain to bring them to the world. For companies tackling the challenges of aviation or for companies looking to access the research and development in our aerospace sector, Wisconsin has solutions. For those who want a career in changing the way the world takes off, Wisconsin has opportunities.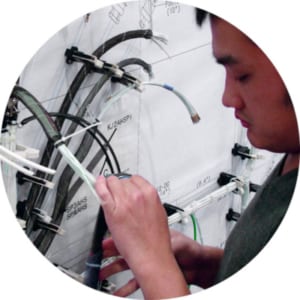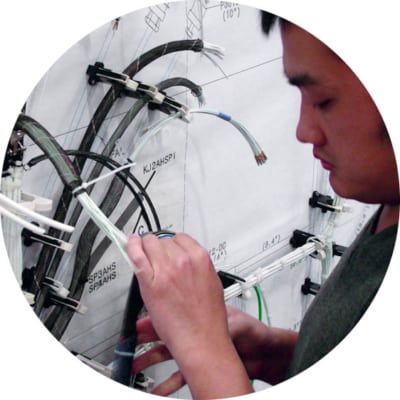 AEROSPACE LEADERSHIP
Wisconsin is consistently ranked at the top, from health care and cost of living to career opportunities and industry development.
EXPANDING
ELECTRICAL ENGINEER JOBS BETWEEN 2017 AND 2021
Wisconsin offers a diverse range of technologies to match employees' ambitions.
Wisconsin Economic Development Corporation, 2017
17
ENGINEERING-RELATED SCHOOLS
They offer training and education that span from engineering certificates to PhD degrees.
Education News, 2016
500,000
AVIATION FANS FROM 60+ COUNTRIES JOIN THE EAA AIRVENTURE EVENT EVERY YEAR
The Experimental Aircraft Association is a diverse organization with members of ranging aviation backgrounds and knowledge.
EAA, 2017
AEROSPACE INDUSTRY RESOURCES
AEROSPACE COMPANIES

IN WISCONSIN®
Goodrich/UTC

Gulfstream

Orbitec/Sierra Nevada Corporation

Patriot
Pointe Precision

Precision Plus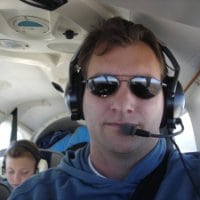 "Astronautics is excited about the possibility of creating and hosting a center of excellence that will leverage Wisconsin's position as a leader in innovative technology, especially within the global aviation and aerospace industry. The unique competitive advantage of this center will be the blending of aerospace and cybersecurity solutions that will benefit both industry and higher education."
TESTIMONIALS
Wisconsin's strong economic engine is helping businesses across the state maximize their success. Learn how companies are thriving by exploring our testimonials.
"Southeast Wisconsin is one of the best locations in the nation for advanced food processors. Gourmet Foods is in good company and we look forward to helping them thrive here."
"We want to locate where residents are comfortable having a large distribution center as a neighbor, because, ultimately, joining a community is a symbiotic relationship. When we're deciding where to invest $40 to $50 million of the company's capital, it's not only about economics. We want to be confident that our project will get the appropriate level of attention, the planning and permit process will go smoothly, and that there's harmony in the community. It's simple, but it doesn't always happen."
"We are proud to expand our domestic manufacturing efforts with a new facility in Wisconsin, creating jobs in partnership with the city, county and state. We know this is just the beginning of a very productive relationship with the people of Hartland and neighboring communities to make the highest quality healthcare products available to help improve people's lives.
"Being located in Wisconsin allows us to leverage the state's strengths as a premier global hub for energy and water. These strengths include strong state support for water technology and a leading electric-drive and generator industry, all supported by a framework of higher education institutions that lead the world in these fields."