Population: 1,033,106
Top Employers
ASPIRUS
CHURCH MUTUAL
GREENHECK
MARSHFIELD CLINIC HEALTH SYSTEM
SENTRY INSURANCE
Average Housing Cost
Wausau $102,600
Marshfield $147,100
Stevens Point $153,300
Wisconsin Rapids $107,200
CENTRAL WISCONSIN
Extraordinary quality of life, outdoor recreation and business-friendly communities
If you're looking for a place that has all the features you want along with a quality of life that's hard to match, welcome to Central Wisconsin. Here you'll find communities with affordable housing, solid education systems and employers who appreciate a remarkable work ethic. And, when you look around, you'll find so much more. Our rolling landscape is dotted with beautiful lakes, rivers that teem with fish, lush forests and picturesque bluffs that make Central Wisconsin a prime destination for people who love outdoor activities. Central Wisconsin is the place the Midwest comes to hike, bike, camp, fish, hunt, cycle, kayak, canoe, and water-ski … and you can have access to all that right in your own backyard!
There is little wonder why the local economy is diverse and vibrant. Besides agribusiness and life sciences, we've long been home to insurance and financial services companies, manufacturers that have long understood the importance of precision and quality and a broad variety of businesses that support the thriving manufacturing base. That's why so many entrepreneurs of all ages are choosing to pursue their dreams in our communities. Bring your talents and dreams to Central Wisconsin, and you'll find everything you need, along with a way of life that feels like you're on a never-ending vacation. We invite you to come for a firsthand look at everything our region offers.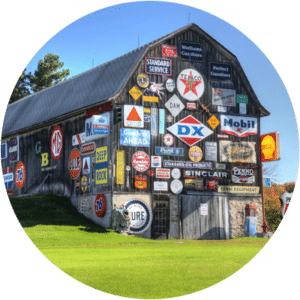 PEOPLE & PLACES IN CENTRAL WISCONSIN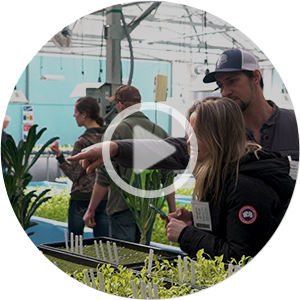 "The more time we spent here, the more we realized we wanted to be back in Wisconsin…. It's been a fantastic place to grow from what was a small mom-and-pop company to a global company that has an impact on people around the world."
UW-Stevens Point • Stevens Point, Wisconsin
Tee-ball practice • Merrill, Wisconsin
Plastic sheeting manufacturing facility • Wausau, Wisconsin
Motor Memorabilia Barn • Wausau, Wisconsin
Sunset over the Wisconsin River along the Stagecoach Trail • Stevens Point, Wisconsin
Regional Events
October - March
Stevens Point
TAKE A CLOSER LOOK AT WISCONSIN
Click a region to learn more
SOUTHEAST HAVE A LOOK IN SOUTHEAST WISCONSIN

COOLEST

MILWAUKEE NAMED THE MIDWEST'S COOLEST CITY

Vogue

TOP 5

CITY FOR RECENT GRADS, MILWAUKEE

ZipRecruiter

TOP 30

CITY TO START A BUSINESS, MILWAUKEE

Inc Magazine
CENTRAL HAVE A LOOK IN CENTRAL WISCONSIN

ABUNDANCE

VARIETY OF OUTDOOR ACTIVITIES (HIKING, HUNTING, KAYAKING, BIKING, CAMPING)

OVER 90%

OF GINSENG GROWN IN THE US COMES FROM WISCONSIN

corn.agronomy.wisc.edu

CONNECTED

MASSIVE LABOR SHED WITH A SKILLED LABOR FORCE OF MORE THAN 315,000
NORTH HAVE A LOOK IN NORTH WISCONSIN

FOREST PRODUCTS

ABUNDANT TIMBER PRODUCTION

CONNECTED

AIRPORTS AND HIGHWAYS CONNECTING COMMERCE AND PEOPLE

OUTDOOR

CAMPING, FISHING, SNOWMOBILING
NORTHEAST HAVE A LOOK IN NORTHEAST WISCONSIN

9TH

BEST CITY FOR WORKING PARENTS, OSHKOSH

SmartAsset, 2018

2ND

BEST PLACE TO RAISE KIDS, APPLETON

SmartAsset, 2018

TOP TEN

THREE OF THE 10 MOST BEAUTIFUL CITIES IN WISCONSIN

Culture Trip
SOUTHWEST HAVE A LOOK IN SOUTHWEST WISCONSIN

SMALL TOWN LIVING

CLOSE TO BIG CITIES

#2 LARGEST

OUTDOOR THEATER IN THE NATION DEVOTED TO CLASSICS- AMERICAN PLAYERS THEATRE

American Players Theatre

47 MILES

CHEESE COUNTRY MULTI VEHICLE-USE RECREATION TRAIL
NORTHWEST HAVE A LOOK IN NORTHWEST WISCONSIN

NATURAL BEAUTY

ABUNDANT AND SPECTACULAR NATURAL RESOURCES

VIBRANT

VIBRANT COMMUNITIES WITH A "SMALL TOWN" FEEL

QUALITY OF LIFE

UNCONGESTED LIFESTYLE, YEAR-ROUND RECREATION
SOUTH CENTRAL HAVE A LOOK IN SOUTH CENTRAL WISCONSIN

#1

TECH TALENT MOMENTUM MARKET

CBRE

BEST

COLLEGE FOOTBALL TOWN

NCAA

#1

COMMUNITY PROGRESS INDEX

AngelouEconomics
WEST CENTRAL HAVE A LOOK IN WEST CENTRAL WISCONSIN

MUSIC HOTSPOT

COUNTRY JAM AND EAUX CLAIRES MUSIC FESTIVALS

TOP FIVE

LA CROSSE AMONG MOST AFFORDABLE PLACES TO LIVE

Livability.com

THIRD

FITTEST CITY IN THE COUNTRY, EAU CLAIRE

Fitbit.com