Population: 1,439,212
TOP EMPLOYERS
THEDACARE
AFFINITY HEALTH
MERCURY MARINE
GEORGIA-PACIFIC
BELLIN HEALTH
KOHLER CO.
OSHKOSH CORP.
AVERAGE HOUSING COST
Green Bay $132,100
Oshkosh $137,000
Appleton $147,300
Sheboygan $127,000
Fond du Lac $109,900
Manitowoc $99,100
NORTHEAST WISCONSIN
Impactful careers, family living and recreational opportunities galore
Four distinct seasons, dynamic and diverse employers, active and safe cities and communities are just a few of the many reasons why so many choose to call the Northeast region home. Northeast Wisconsin features Fortune 500 companies, growing communities with modern apartments and newly constructed homes, top tier colleges, accessible and award-winning healthcare, performing arts and live music and every outdoor and indoor hobby you can imagine.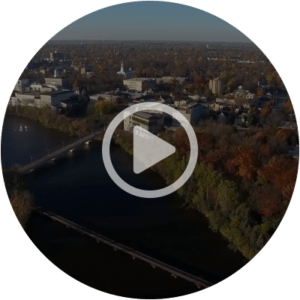 PEOPLE & PLACES IN NORTHEAST WISCONSIN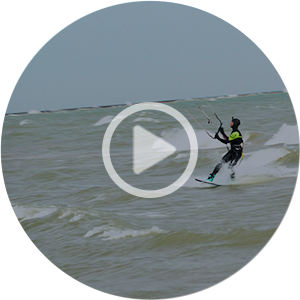 "People have been surfing here for 40 years. Sheboygan's just a great spot, the geography of it on Lake Michigan."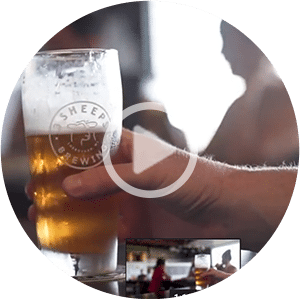 "I think the best part of living and doing business in Wisconsin really is the people. Everyone is so nice."
Ice skating at Titletown • Green Bay, Wisconsin
Rendering of the future build-out of Titletown • Green Bay, Wisconsin
Door County Coffee • Door County, Wisconsin
Carnaval After Dark • Appleton, Wisconsin
Backyard fire pit • Green Bay, Wisconsin
Fox Cities Exhibition Center • Appleton, Wisconsin
Farm Wisconsin • Sheboygan, Wisconsin
Great Lakes Energy Center • Green Bay, Wisconsin
Regional Events
September - December
Green Bay
TAKE A CLOSER LOOK AT WISCONSIN
Click a region to learn more
SOUTHEAST HAVE A LOOK IN SOUTHEAST WISCONSIN

COOLEST

MILWAUKEE NAMED THE MIDWEST'S COOLEST CITY

Vogue

TOP 5

CITY FOR RECENT GRADS, MILWAUKEE

ZipRecruiter

TOP 30

CITY TO START A BUSINESS, MILWAUKEE

Inc Magazine
CENTRAL HAVE A LOOK IN CENTRAL WISCONSIN

ABUNDANCE

VARIETY OF OUTDOOR ACTIVITIES (HIKING, HUNTING, KAYAKING, BIKING, CAMPING)

OVER 90%

OF GINSENG GROWN IN THE US COMES FROM WISCONSIN

corn.agronomy.wisc.edu

CONNECTED

MASSIVE LABOR SHED WITH A SKILLED LABOR FORCE OF MORE THAN 315,000
NORTH HAVE A LOOK IN NORTH WISCONSIN

FOREST PRODUCTS

ABUNDANT TIMBER PRODUCTION

CONNECTED

AIRPORTS AND HIGHWAYS CONNECTING COMMERCE AND PEOPLE

OUTDOOR

CAMPING, FISHING, SNOWMOBILING
NORTHEAST HAVE A LOOK IN NORTHEAST WISCONSIN

9TH

BEST CITY FOR WORKING PARENTS, OSHKOSH

SmartAsset, 2018

2ND

BEST PLACE TO RAISE KIDS, APPLETON

SmartAsset, 2018

TOP TEN

THREE OF THE 10 MOST BEAUTIFUL CITIES IN WISCONSIN

Culture Trip
SOUTHWEST HAVE A LOOK IN SOUTHWEST WISCONSIN

SMALL TOWN LIVING

CLOSE TO BIG CITIES

#2 LARGEST

OUTDOOR THEATER IN THE NATION DEVOTED TO CLASSICS- AMERICAN PLAYERS THEATRE

American Players Theatre

47 MILES

CHEESE COUNTRY MULTI VEHICLE-USE RECREATION TRAIL
NORTHWEST HAVE A LOOK IN NORTHWEST WISCONSIN

NATURAL BEAUTY

ABUNDANT AND SPECTACULAR NATURAL RESOURCES

VIBRANT

VIBRANT COMMUNITIES WITH A "SMALL TOWN" FEEL

QUALITY OF LIFE

UNCONGESTED LIFESTYLE, YEAR-ROUND RECREATION
SOUTH CENTRAL HAVE A LOOK IN SOUTH CENTRAL WISCONSIN

#1

TECH TALENT MOMENTUM MARKET

CBRE

BEST

COLLEGE FOOTBALL TOWN

NCAA

#1

COMMUNITY PROGRESS INDEX

AngelouEconomics
WEST CENTRAL HAVE A LOOK IN WEST CENTRAL WISCONSIN

MUSIC HOTSPOT

COUNTRY JAM AND EAUX CLAIRES MUSIC FESTIVALS

TOP FIVE

LA CROSSE AMONG MOST AFFORDABLE PLACES TO LIVE

Livability.com

THIRD

FITTEST CITY IN THE COUNTRY, EAU CLAIRE

Fitbit.com