Population: 221,220
Top Employers
RAYOVAC
UNIVERSITY OF WISCONSIN-PLATTEVILLE
SOUTHWEST WISCONSIN TECHNICAL COLLEGE
LANDS' END
COLONY BRANDS
Average Housing Cost
Platteville $164,200
Richland Center $95,000
Monroe $135,400
Prairie Du Chien $128,800
Southwest Wisconsin
Charming small-town living with close proximity to major metro areas
Southwest Wisconsin offers scenic beauty beyond compare with world class fishing, hunting, canoeing, hiking and biking. The availability of numerous state and local parks makes the area ideal for those who appreciate the scenic beauty that Wisconsin has to offer. The unique Cheese Country Trail provides opportunities for biking, hiking and ATV riding. The region is also known for it's numerous artisanal food and beverage producers and an increasing presence of farm-to-table dining options.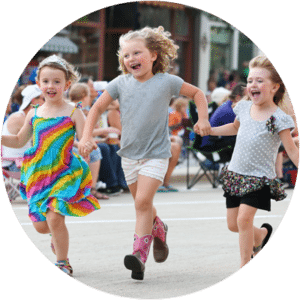 PEOPLE & PLACES IN SOUTHWEST WISCONSIN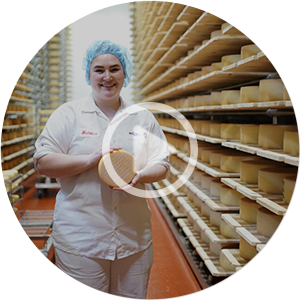 "We have strong roots in traditional Wisconsin cheesemaking, but we also have a new generation of energetic and educated cheesemaker who are always looking for the next innovation."
Stopping for ice cream • New Glarus, Wisconsin
Boating down the Wisconsin River • Wauzeka, Wisconsin
Fourth of July Parade • Platteville, Wisconsin
Biking • Darlington, Wisconsin
Taking a break on a hay bale • Platteville, Wisconsin
HAVE A LOOK

IN WISCONSIN®
Click a region to learn more
SOUTHEAST HAVE A LOOK IN SOUTHEAST WISCONSIN

COOLEST

MILWAUKEE NAMED THE MIDWEST'S COOLEST CITY

Vogue

TOP 5

MILWAUKEE AMONG THE TOP 5 CITY'S FOR RECENT GRADS

ZipRecruiter

TOP 30

CITY TO START A BUSINESS

Inc Magazine
CENTRAL HAVE A LOOK IN CENTRAL WISCONSIN

ABUNDANCE

VARIETY OF OUTDOOR ACTIVITIES (HIKING, HUNTING, KAYAKING, BIKING, CAMPING)

OVER 90%

OF GINSENG GROWN IN THE US COMES FROM WISCONSIN

corn.agronomy.wisc.edu

CONNECTED

MASSIVE LABOR SHED WITH A SKILLED LABOR FORCE OF MORE THAN 315,000
NORTH HAVE A LOOK IN NORTH WISCONSIN

FOREST PRODUCTS

ABUNDANT TIMBER PRODUCTION

CONNECTED

AIRPORTS AND HIGHWAYS CONNECTING COMMERCE AND PEOPLE

OUTDOOR

CAMPING, FISHING, SNOWMOBILING
NORTHEAST HAVE A LOOK IN NORTHEAST WISCONSIN

9TH

OSHKOSH A TOP CITY FOR WORKING PARENTS

SmartAsset, 2018

2ND

BEST PLACE TO RAISE KIDS IN APPLETON

SmartAsset, 2018

TOP TEN

THREE OF THE 10 MOST BEAUTIFUL CITIES IN WISCONSIN

Culture Trip
SOUTHWEST HAVE A LOOK IN SOUTHWEST WISCONSIN

SMALL TOWN LIVING

CLOSE TO BIG CITIES

#2 LARGEST

OUTDOOR THEATER IN THE NATION DEVOTED TO CLASSICS- AMERICAN PLAYERS THEATRE

American Players Theatre

47 MILES

CHEESE COUNTRY MULTI VEHICLE-USE RECREATION TRAIL
NORTHWEST HAVE A LOOK IN NORTHWEST WISCONSIN

NATURAL BEAUTY

ABUNDANT AND SPECTACULAR NATURAL RESOURCES

VIBRANT

VIBRANT COMMUNITIES WITH A "SMALL TOWN" FEEL

QUALITY OF LIFE

UNCONGESTED LIFESTYLE, YEAR-ROUND RECREATION
SOUTH CENTRAL HAVE A LOOK IN SOUTH CENTRAL WISCONSIN

#1

TECH TALENT MOMENTUM MARKET

CBRE

BEST

COLLEGE FOOTBALL TOWN

NCAA

#1

COMMUNITY PROGRESS INDEX

AngelouEconomics
WEST CENTRAL HAVE A LOOK IN WEST CENTRAL WISCONSIN

MUSIC HOTSPOT

COUNTRY JAM EAU CLAIRE'S MUSIC FESTIVAL

TOP FIVE

LA CROSSE AMONG MOST AFFORDABLE PLACES TO LIVE

Livability.com

#3

EAU CLAIRE FITTEST CITY IN WISCONSIN

Fitbit.com