In spring, the birds are migrating, fish are biting and we're ready to break out from the cold to appreciate the new life emerging from the melting snow. All that's needed to enjoy springtime in Wisconsin is a light jacket and appreciation for the outdoors.
When we think spring in Wisconsin, we think of festivals and outdoor concerts, bubbling brooks and, of course, the blooming greenery that can be found at every turn. Bikers, hikers and anglers alike rejoice as the trails clear and water warms. Bird watchers and gardeners once again pick up their hobbies that bring such tranquility. And everyone is sure to take a moment to breathe in the fresh air.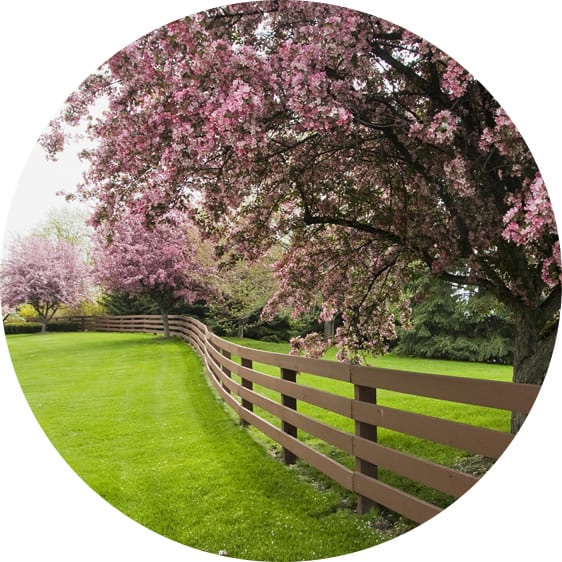 Wisconsin makes the top ten in the nation for best public parks.
Trust for Public Land, 2016
3
FITTEST CITIES IN THE COUNTRY
#2 Appleton, #3 Eau Claire #6 Madison. Wisconsin is a place dedicated to healthy living.
fitbit.com
Wisconsin waters hold over 160 types of fish, much to the delight of our anglers and nature enthusiasts.
Wisconsin DNR, 2017
inwisconsincom
WEDC is now accepting applications for the fifth year of its Fabrication Laboratories (Fab Labs) Grant Program, which provides funding to help public schools build or expand fab labs. Read More
WISCONSIN NEWS
From the latest announcements and economic developments to behind-the-scenes insight into the best state in the Midwest, find complete coverage of all things Wisconsin here.
sduchemin
The Wisconsin Economic Development Corporation (WEDC) is providing new mental health information for employers and employees managing the added stress of the COVID-19 pandemic. Read More
sduchemin
Wisconsin Economic Development Corporation (WEDC) is investing more than $2.6 million in Wisconsin's small businesses. The UW System's Institute for Business & Entrepreneurship facilitates the delivery of state agency dollars and services to the entrepreneurs who access these essential resources locally through the university's statewide network. The strategic partnership between WEDC and the UW System provides much-needed funding to startup and nascent companies as well as the technical assistance to support them. Read More
sduchemin
Winners in competition for top minority, woman and service-disabled veteran-owned businesses to be announced at
HAVE A LOOK

IN WISCONSIN®
HAVE A LOOK

IN WISCONSIN®
One thing Wisconsin's regions all have in common is how unique they are. Every community in Wisconsin holds its own individual charm and characteristics, making our state one of the best options for fulfilling your personal and career goals.
From the natural playground of our forests and lakes to the vibrant communities hosting world-renowned festivals and farmers markets, Wisconsin balances enriching experiences with the essentials of a superior education and high-quality healthcare. Regardless of what you're looking for, one of our safe, diverse neighborhoods is a good place to start being more you.