​Better living that costs less.
You've served your country. Now it's time to put down roots in a place you can call home. Whether you want to rent or buy, Wisconsin offers a wide range of affordable housing—from rural and urban, to small town and suburban. It's a great place to settle down, but not settle.
Wisconsin is friendly and welcoming to newcomers. People are down to earth and unpretentious. It's a place where you can live well, with numerous opportunities for professional and personal growth. And the Wisconsin VA offers a state property tax credit and support services to veterans, including advice on finding a home. So you'll never feel as though you are going it alone.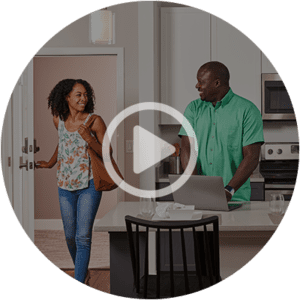 MY WISCONSIN STORY
Our residents are some of the happiest and most ambitious people in the nation—but don't just take our word for it. Take theirs.
"Living in Austin (Texas) was getting to be too expensive. There are a lot of opportunities in Wausau with major companies. We took promotions when we moved here, and the commute times are shorter, so I get more time with my family."
Launch Video
View All Stories