As you contemplate your future, finding the right place to start or raise your family is understandably one of your top priorities. Of all the options, which state is most likely to offer you more of the things you want and need? Where can you fulfill your brightest future?
It's no surprise Wisconsin and its cities and towns make so many "best places" lists. We offer livable cities, charming small towns and beautiful rural landscapes. You'll find clean air, countless opportunities for outdoor recreation and an overall focus on healthy living. The schools are top-notch, healthcare is the best in the nation, and the cost of living is much lower than most other places, making it an easy place to fall in love with.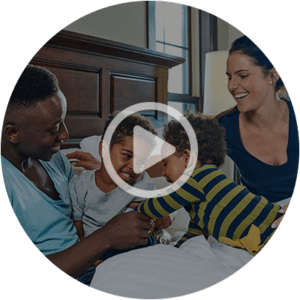 MY WISCONSIN STORY
Our residents are some of the happiest and most ambitious people in the nation—but don't just take our word for it. Take theirs.
"I can do my business from anywhere and I chose Wisconsin because this is a community where I can thrive with my family as well as with my business."
Launch Video
View All Stories