LEARN, CONNECT AND GROW IN WISCONSIN
As today's younger generations break into the workforce, they're choosing where they want to live based on a location's features and benefits—not just on where available positions are. In response to this trend, WEDC and its partners are exploring innovative ways to attract new talent and encourage recent graduates from the state's colleges and universities to put down roots here.
Young professional organizations across Wisconsin bring smart people together to develop leadership, exchange ideas and educate potential employers on workforce retention. Think-Make-Happen In Wisconsin assists with these efforts and promotes Wisconsin's family-friendly environment, natural beauty, positive business climate and outstanding quality of life.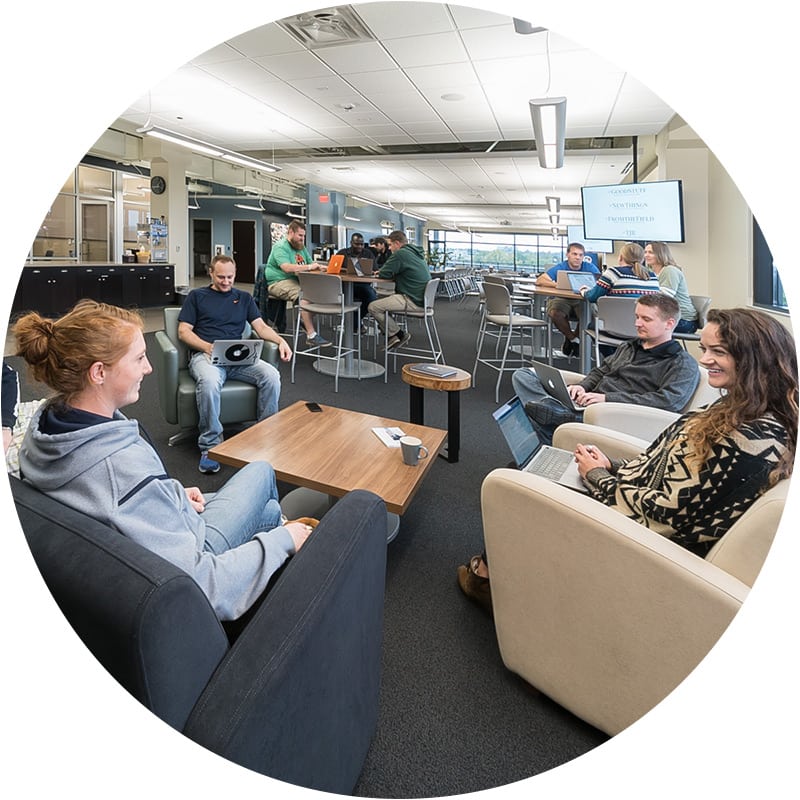 FIND YOUR AREA'S YOUNG PROFESSIONALS ORGANIZATION
HOW WE RANK
Wisconsin is consistently ranked at the top, from quality of life to workforce development.
#8
Best State for Millennials
With career opportunities and lower cost of living, Wisconsin is catching the attention of younger generations.
WalletHub, 2022
#2
Best City to Launch Your Career (Milwaukee)
Milwaukee ranks well for affordable rent, good starting salaries and available opportunities. LinkedIn, 2020
7 OF THE TOP 25
Best Places for Millennials to Move
Oshkosh, Sheboygan and Wausau cracked the top 10, with La Crosse/Onalaska, Appleton, Green Bay and Eau Claire close behind.
Reviews.org, 2019
TAKE A CLOSER LOOK AT WISCONSIN
One thing Wisconsin's regions all have in common is how unique they are. Every community in Wisconsin holds its own individual charm and characteristics, making our state one of the best options for fulfilling your personal and career goals.
From the natural playground of our forests and lakes to the vibrant communities hosting world-renowned festivals and farmers markets, Wisconsin balances enriching experiences with the essentials of a superior education and high-quality healthcare. Regardless of what you're looking for, one of our safe, diverse neighborhoods is a good place to start being more you.
MY WISCONSIN STORY
Our residents are some of the happiest and most ambitious people in the nation—but don't just take our word for it. Take theirs.
"Of all the stereotypes about my generation, the one I can attest to is our deep desire to contribute to the greater good. In Wisconsin, you have the time, space and support system to discover your passion and to make it happen."
View All Stories