THINK•MAKE•HAPPEN

IN WISCONSIN®
Wisconsin is more than picturesque farmland, plentiful freshwater and woodland escapes. It's the innovators, weekend warriors, philanthropists and inventive visionaries who form the soul of our state.
It's the people who are driven to make their mark.
Those who call Wisconsin home have a restless drive to invent, a sense of pride in their work and fervor for creating and achieving. Here, we rise up—to solve challenges, explore passions and meet the world's ever-evolving needs. People and businesses alike flourish with Wisconsin's support. And our determination has made us leaders in global industries and quality of life.
In Wisconsin®, if you can think it, you can make it happen…whether you're dreaming of a better job, improving the world, starting a family or simply enjoying the experiences Wisconsin life has to offer.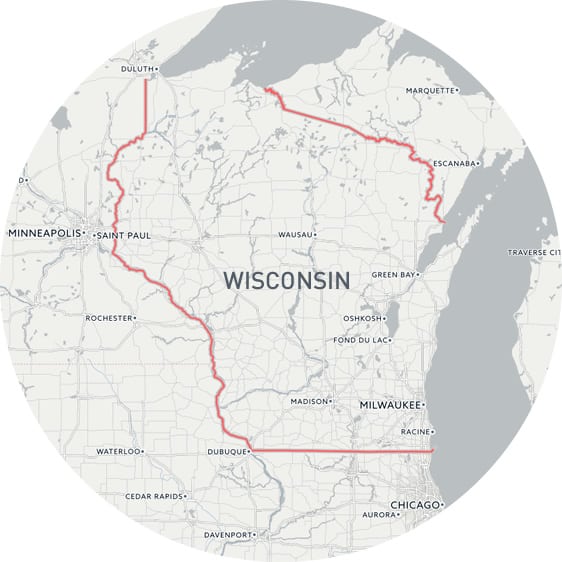 Make a living, or make a life?
People who live In Wisconsin® don't have to decide. Many of our cities are consistently ranked among the best places to live because they're livable, walkable and affordable while offering opportunities to enrich the world and our own lives.
Our state is home to the largest musical festival in the world, the only publicly-owned NFL team in the nation and enough farm-to-table dining options to impress even the most ardent foodie—all while remaining a place where cost of living is among the lowest in the nation. Add to that low crime rates, stellar schools, short commute times, four glorious seasons, two Great Lakes and 15,000 smaller but equally inviting ones, and access to superior health care, and Wisconsin warrants consideration above and beyond its world-renowned cheese and beer credentials. Simply put, it's a place where people live—happily, healthily and wholly.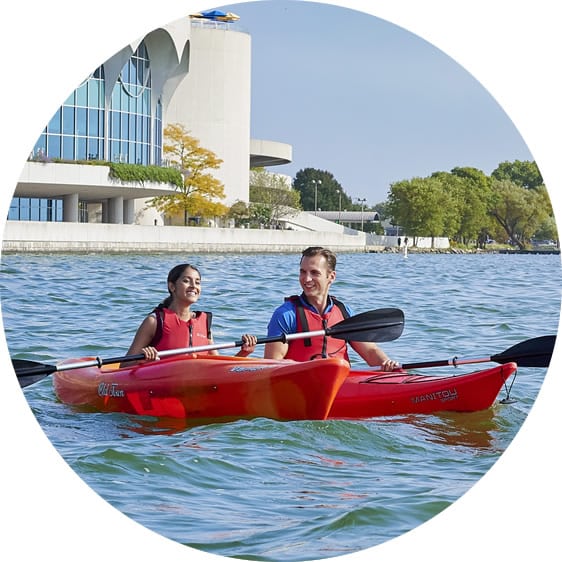 Making an impact starts with knowing you can. Whether you're driven to improve our world or just yours, we support our game-changers by creating opportunities that can turn ambitions into careers.
Our world-class educational institutions and research facilities as well as our access to abundant natural resources have allowed us to create and sustain industry leadership in the areas of advanced manufacturing; energy, power and control; water technology, food and beverage production, biohealth and more. By moving ideas from vision to reality, Wisconsin has improved lives for those here and across the globe. Our culture of innovation increases productivity, enhances sustainability and improves health, raising living standards worldwide.
It's no wonder that Wisconsin is home to some of the most inspiring and consequential companies and people in the nation. The only thing missing is you. Here, you can do more because you have more: more opportunity, more career satisfaction and a more well-rounded life. Maybe it's time to discover more you…In Wisconsin®.
We love big ideas and larger-than-life aspirations because they lead to big changes and a meaningful world impact. That's why our statewide network of partners provides resources, financial support and more to keep your business moving forward. In Wisconsin®, you'll benefit from access to unmatched talent, reliable supply chains and lucrative markets, all supported by public-private partnerships that bring the right people and resources together to solve problems.
Collaboration between our leading universities and technical schools, researchers, government and industry leaders have paved the way for business-minded people to change the world. In Wisconsin®, we believe in thinking bigger—and we do everything we can to support those who think the same.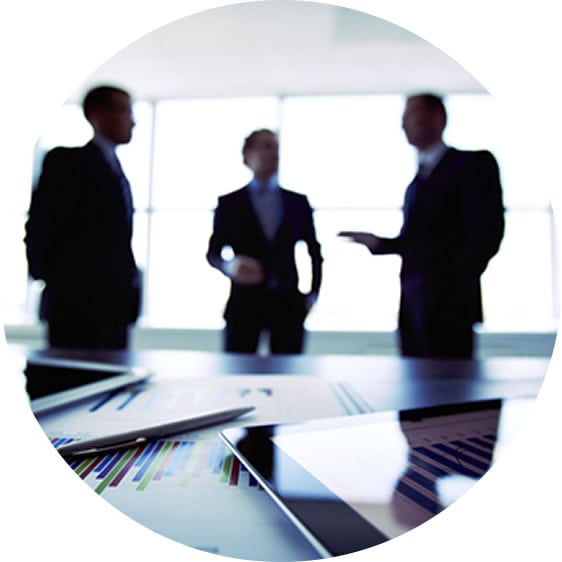 HOW WE RANK
Wisconsin is consistently ranked at the top, from quality of life and affordability to career opportunities and outdoor recreation. Learn more about how we're leading the nation.
8th
IN JOB MARKET STRENGTH
Wisconsin is ripe with opportunities for passionate people to make an impact.
WalletHub, 2017
BEST
MADISON, WI RANKED BEST PLACE TO LIVE
Madison provides residents with affordable housing, great schools, excellent health care and a wide range of recreational activities and entertainment options.
Livability.com
6.5%
LOWER COST OF LIVING THAN NATIONAL AVERAGE
Our lower costs for things like housing and health care leave room for you to do more of what you love.
Council for Community and Economic Research, 2017
HAVE A LOOK

IN WISCONSIN®
HAVE A LOOK

IN WISCONSIN®
DISCOVER WISCONSIN'S REGIONS Each region offers a slightly different mix of all that's great in Wisconsin.
Click a region to learn more
SOUTHEAST HAVE A LOOK IN SOUTHEAST WISCONSIN

BEST

PLACES TO LIVE 2017

U.S. News & World Report

TOP 10

COMMUNITIES FOR YOUNG PROFESSIONALS

Forbes

TOP 5

MILWAUKEE IS ONE OF THE LEADING CITIES WHERE COLLEGE GRADS CAN THRIVE

CBS Moneywatch
CENTRAL HAVE A LOOK IN CENTRAL WISCONSIN

ABUNDANCE

VARIETY OF OUTDOOR ACTIVITIES (HIKING, HUNTING, KAYAKING, BIKING, CAMPING)

OVER 90%

OF GINSENG GROWN IN THE US COMES FROM WISCONSIN

corn.agronomy.wisc.edu

CONNECTED

EXTENSIVE TRANSPORTATION HUB OF WISCONSIN
NORTH HAVE A LOOK IN NORTH WISCONSIN

FOREST PRODUCTS

ABUNDANT TIMBER PRODUCTION

CONNECTED

AIRPORTS AND HIGHWAYS CONNECTING COMMERCE AND PEOPLE

OUTDOOR

CAMPING, FISHING, SNOWMOBILING
NORTHEAST HAVE A LOOK IN NORTHEAST WISCONSIN

TOP TEN

THE CITY OF NEENAH FOR MILLENNIAL HOMEBUYERS

USA Today

9TH

BEST PLACE TO RAISE KIDS IN APPLETON

Smart Asset

TOP TEN

MOST WALKABLE NEIGHBORHOODS IN SHEBOYGAN

Redfin
SOUTHWEST HAVE A LOOK IN SOUTHWEST WISCONSIN

SMALL TOWN LIVING

CLOSE TO BIG CITIES

#2 LARGEST

OUTDOOR THEATER IN THE NATION DEVOTED TO CLASSICS- AMERICAN PLAYERS THEATRE

American Players Theatre

47 MILES

CHEESE COUNTRY MULTI VEHICLE-USE RECREATION TRAIL
NORTHWEST HAVE A LOOK IN NORTHWEST WISCONSIN

FISHING

POPULAR DESTINATION FOR SMALL AND LARGE MOUTH BASS

VIBRANT

VIBRANT COMMUNITIES WITH A "SMALL TOWN" FEEL
SOUTH CENTRAL HAVE A LOOK IN SOUTH CENTRAL WISCONSIN

#1

TECH TALENT MOMENTUM MARKET

CBRE

BEST

COLLEGE FOOTBALL TOWN

NCAA

#1

COMMUNITY PROGRESS INDEX

AngelouEconomics
WEST CENTRAL HAVE A LOOK IN WEST CENTRAL WISCONSIN

MUSIC HOTSPOT

COUNTRY JAM EAU CLAIRE'S MUSIC FESTIVAL

2ND

BUSIEST GENERAL AVIATION AIRPORT IN WISCONSIN

#3

EAU CLAIRE FITTEST CITY IN WI

FitBit.com
Maximize Your Potential.
What does it mean to live and work in Wisconsin? It means you're free to think bigger, encouraged to make your mark, and that you're poised for great things to happen around you and to you. Wisconsin has long enjoyed a heritage of personal, career and business success—and this tradition is stronger today than ever before.
While Wisconsin is known for its natural beauty and abundant resources, it is perhaps best defined by the people who call it home. People with a restless drive to invent, create and achieve. Who combine passion with pride and turn ideas into industries, and whose intellectual curiosity and commitment to collaboration propel groundbreaking discoveries to meet global challenges. We know that the real motivation to push forward comes from a common purpose to make an impact, while supported by a state that affords you the opportunity to define quality of life on your own terms. Our traditions, connections and experiences celebrate our unique culture and define a way of life in Wisconsin.
UW-Stout's Center for Innovation and Development's Idea to Prototype Program was able to expand from the Stout area to statewide reach this year with the help of the $50,000 it received from the WEDC. Read More
WISCONSIN NEWS
From the latest announcements and economic developments to behind-the-scenes insight into the best state in the Midwest, find complete coverage of all things Wisconsin here.
#ThinkMakeHappen

IN WISCONSIN®
Follow us on social media to discover all the ways in which we #ThinkMakeHappen.
Pleasant Ridge Reserve – Dodgeville, WI

2018-01-25T22:52:08+00:00

Pabst Theater – Milwaukee, WI

2018-01-25T22:37:06+00:00

Lake Park Lighthouse – Milwaukee, WI

2018-01-25T22:32:30+00:00

Fishing – Port Washington, WI

2018-01-25T22:26:55+00:00

Horseback Riding – Wautoma, WI

2018-01-25T22:24:22+00:00

Bloody Mary Wisconsin Style – Slinger, WI

2018-01-25T22:22:26+00:00

Lake Mendota, Madison, WI

2017-12-14T16:01:06+00:00

Leon's Frozen Custard, Milwaukee, WI

2017-12-14T15:59:13+00:00

Lake Monona, Madison, WI

2017-12-14T15:58:11+00:00

Monona Terrace Convention Center, Madison, WI

2017-12-14T15:55:47+00:00

Muramoto, Madison, WI

2017-12-14T15:52:49+00:00

The Plaza Cafe, Milwaukee, WI

2017-12-14T15:51:47+00:00

Lake Park, Milwaukee, WI

2017-12-14T15:48:08+00:00

Sardine, Madison, WI

2017-12-14T15:47:02+00:00

State Capitol, Madison, WI

2017-12-14T15:43:49+00:00

Milwaukee Art Museum

2017-12-14T15:43:55+00:00

A Classic Wisconsin Old Fashioned

2017-12-14T15:44:04+00:00

Milwaukee Polo, North Lake, WI

2017-12-14T15:44:11+00:00

Sobelman's Bloody Mary, Milwaukee, WI

2017-12-14T15:44:17+00:00

Thai Pavillion, Madison, WI

2017-12-14T15:44:25+00:00

Avenue Bar, Madison WI

2017-12-14T15:20:08+00:00

Canoeing – Wautoma, WI

2018-01-25T22:29:41+00:00

Sister Bay, Door County

2017-12-07T18:03:11+00:00

Downtown Milwaukee

2017-12-07T18:03:18+00:00

Discovery World Museum, Milwaukee

2017-09-08T23:26:46+00:00
WISCONSIN STORIES
Our residents are some of the happiest and most ambitious people in the nation—but don't just take our word for it. Take theirs.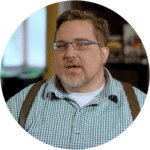 "If this (game development with his current company) is going to happen – it needs to happen in Wisconsin. The state has a strong engineering background and strong education background, but also a strong artistic background. Wisconsin brings the best of these unique backgrounds together."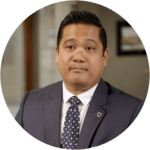 "Wisconsin is the best state for us. The balance of network support, the economics and the opportunity for social and culture. Wisconsin is ideal for anyone's success."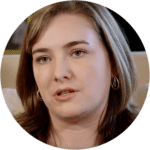 "Living in Austin (Texas) was getting to be too expensive. There are a lot of opportunities in Wausau with major companies. We took promotions when we moved here. And the commute times are shorter so I get more time with my family."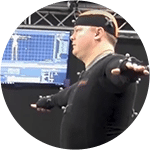 "Wisconsin is great for it. The cost of living is amazing, the people are amazing, you have access to so many things. You don't need to live in a Chicago, San Francisco, New York … they are great cities, but if you can get  all those amenities here, at a much lower cost, why wouldn't you?"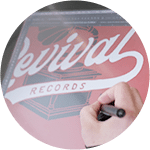 "There is a sense of belonging that I feel in Eau Claire that I don't think I would feel if I was living in a different city."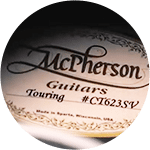 "Choosing Wisconsin was a perfect fit for our company and part of it was the people that live in the great state of Wisconsin."