SUPPORTING THE NEXT GENERATION
Wisconsin is an educational hub. Between the public research universities, STEM programs and superior high school and elementary education spread throughout the state, we work together to gain, teach and share knowledge of the world around us and use it to change into something better.
Because long-term benefits from education are proven for individuals, businesses, communities and the development of the nation, Wisconsin has always placed emphasis and resources into learning from young on. Our agenda? Foster in the success of our citizens. In Wisconsin, we strive to prepare students of all ages for bettering the world, conquering their goals and reaching their full potential. Providing access to affordable and exceptional education in turn empowers people to develop solutions to global issues, open new businesses within the state and add expertise to our workforce.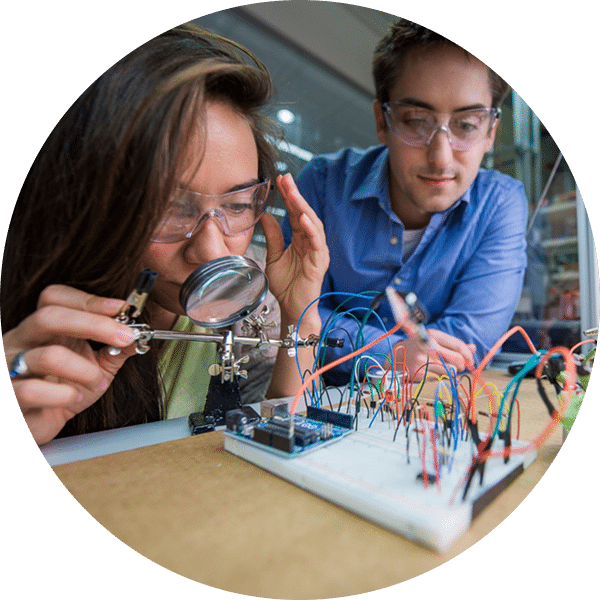 EDUCATION RANKINGS
All facets of our educational system are preparing Wisconsinites for a brighter, smarter future.
1st
KINDERGARTEN IN NATION
We're leading the way in how we approach early education.
Wisconsin Public Radio, 2017
#4
STATE WITH THE BEST SCHOOLS
We consistently make learning a top priority.
WalletHub, 2018
1ST
IN OVERALL SCHOOL SAFETY
Learning happens here, without unnecessary distraction.
WalletHub, 2017
inwisconsincom
WEDC is now accepting applications for the fifth year of its Fabrication Laboratories (Fab Labs) Grant Program, which provides funding to help public schools build or expand fab labs. Read More
WISCONSIN NEWS
From the latest announcements and economic developments to behind-the-scenes insight into the best state in the Midwest, find complete coverage of all things Wisconsin here.
HAVE A LOOK

IN WISCONSIN®
HAVE A LOOK

IN WISCONSIN®
One thing Wisconsin's regions all have in common is how unique they are. Every community in Wisconsin holds its own individual charm and characteristics, making our state one of the best options for fulfilling your personal and career goals.
From the natural playground of our forests and lakes to the vibrant communities hosting world-renowned festivals and farmers markets, Wisconsin balances enriching experiences with the essentials of a superior education and high-quality healthcare. Regardless of what you're looking for, one of our safe, diverse neighborhoods is a good place to start being more you.