THE BEST PLACE TO BE? IN WISCONSIN
One thing Wisconsin's regions all have in common is how unique they are. Every community in Wisconsin holds its own individual charm and characteristics, making our state one of the best options for those looking to live and work in a place that fits their lifestyle.
Hunters and anglers find happiness and sport within recreational playgrounds of forests, streams and lakes while outdoor fitness enthusiasts bike and hike the trails that are woven throughout our landscape. Families make memories at one of our many public parks, festivals and community events while ambitious doers take advantage of our superior education—from advancing science and technology programs to trade apprenticeships. Others embrace the city life, where days full of the busy shuffle of ambitious ideas turn to nights of dining and laughter at one of the best restaurants in the Midwest. Regardless of what you're looking for, one of our safe, vibrant neighborhoods is a good place to start being more you.​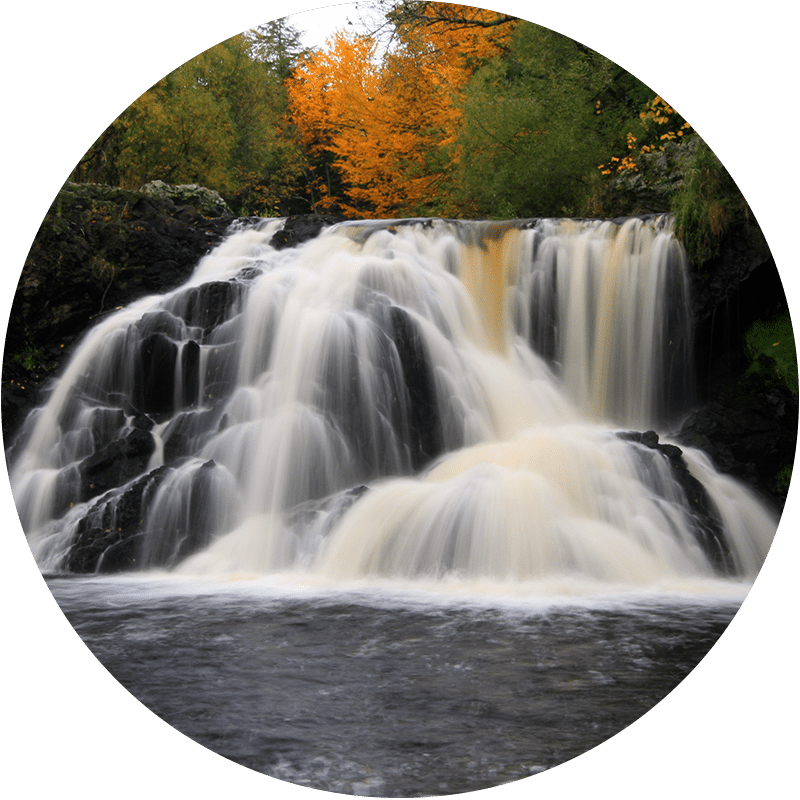 TAKE A CLOSER LOOK AT WISCONSIN
DISCOVER WISCONSIN'S REGIONS Each region offers a slightly different mix of all that's great in Wisconsin.
Click a region to learn more
SOUTHEAST HAVE A LOOK IN SOUTHEAST WISCONSIN

COOLEST

MILWAUKEE NAMED THE MIDWEST'S COOLEST CITY

Vogue

TOP 5

CITY FOR RECENT GRADS, MILWAUKEE

ZipRecruiter

TOP 30

CITY TO START A BUSINESS, MILWAUKEE

Inc Magazine
CENTRAL HAVE A LOOK IN CENTRAL WISCONSIN

ABUNDANCE

VARIETY OF OUTDOOR ACTIVITIES (HIKING, HUNTING, KAYAKING, BIKING, CAMPING)

OVER 90%

OF GINSENG GROWN IN THE US COMES FROM WISCONSIN

corn.agronomy.wisc.edu

CONNECTED

MASSIVE LABOR SHED WITH A SKILLED LABOR FORCE OF MORE THAN 315,000
NORTH HAVE A LOOK IN NORTH WISCONSIN

FOREST PRODUCTS

ABUNDANT TIMBER PRODUCTION

CONNECTED

AIRPORTS AND HIGHWAYS CONNECTING COMMERCE AND PEOPLE

OUTDOOR

CAMPING, FISHING, SNOWMOBILING
NORTHEAST HAVE A LOOK IN NORTHEAST WISCONSIN

9TH

BEST CITY FOR WORKING PARENTS, OSHKOSH

SmartAsset, 2018

2ND

BEST PLACE TO RAISE KIDS, APPLETON

SmartAsset, 2018

TOP TEN

THREE OF THE 10 MOST BEAUTIFUL CITIES IN WISCONSIN

Culture Trip
SOUTHWEST HAVE A LOOK IN SOUTHWEST WISCONSIN

SMALL TOWN LIVING

CLOSE TO BIG CITIES

#2 LARGEST

OUTDOOR THEATER IN THE NATION DEVOTED TO CLASSICS- AMERICAN PLAYERS THEATRE

American Players Theatre

47 MILES

CHEESE COUNTRY MULTI VEHICLE-USE RECREATION TRAIL
NORTHWEST HAVE A LOOK IN NORTHWEST WISCONSIN

NATURAL BEAUTY

ABUNDANT AND SPECTACULAR NATURAL RESOURCES

VIBRANT

VIBRANT COMMUNITIES WITH A "SMALL TOWN" FEEL

QUALITY OF LIFE

UNCONGESTED LIFESTYLE, YEAR-ROUND RECREATION
SOUTH CENTRAL HAVE A LOOK IN SOUTH CENTRAL WISCONSIN

#1

TECH TALENT MOMENTUM MARKET

CBRE

BEST

COLLEGE FOOTBALL TOWN

NCAA

#1

COMMUNITY PROGRESS INDEX

AngelouEconomics
WEST CENTRAL HAVE A LOOK IN WEST CENTRAL WISCONSIN

MUSIC HOTSPOT

COUNTRY JAM AND EAUX CLAIRES MUSIC FESTIVALS

TOP FIVE

LA CROSSE AMONG MOST AFFORDABLE PLACES TO LIVE

Livability.com

THIRD

FITTEST CITY IN THE COUNTRY, EAU CLAIRE

Fitbit.com
HOW OUR CITIES RANK
Wisconsin is consistently ranked at the top, from health care and cost of living to career opportunities and industry development.
#1
Most Caring City in the Country (Madison)
Madison's residents scored high in caring for the community and vulnerable populations. WalletHub, 2021
#3
Best Place to Live in America (Green Bay)
Green Bay's perfect mix of big-city amenities and small-town life earned it the 3rd spot. U.S. News, 2022
#2 & #3
Most Livable Small Cities (Oshkosh & Eau Claire)
Oshkosh and Eau Claire both scored well for their entertainment options, number of healthcare facilities and the low price of housing. Smart Asset, 2022
MY WISCONSIN STORY
Our residents are some of the happiest and most ambitious people in the nation—but don't just take our word for it. Take theirs.
"Choosing Wisconsin was a perfect fit for our company, and part of it was the people that live in the great state of Wisconsin. We're able to travel very easily..beautiful scenery...every place you go the people are very polite, well-mannered, respect other people...Life is great. We've travelled the whole world and when we come back home there is no place like Wisconsin."
Launch Video
View All Stories