Population: POPULATION: 459,424
TOP EMPLOYERS
WEATHER SHIELD WINDOWS AND DOORS
NESTLE PIZZA
ST. CROIX CASINO
MARQUIP WARD UNITED
ESSENTIA HEALTH-SUPERIOR PHARMACY
AVERAGE HOUSING COST
Superior $120,700
Ashland $59,950
Medford $136,900
Ladysmith $103,300
NORTHWEST WISCONSIN
Recreational playgrounds, safe neighborhoods and a small-town feel
The Northwest Wisconsin Region has long been noted for its raw wilderness and outstanding scenic resources. Numerous lakes, impressive timber stands, spectacular waterfalls, rushing streams, rugged topography and abundant fish and game make the area highly appealing to its residents and contribute to its reputation as a premier tourism and outdoor recreation destination. Northwest Wisconsin has a diverse array of resources, partners and assets that support the regional economy. The established regional, state and federal partnerships and investment, combined with the region's natural resources, strong tourism economy, affordable cost of living and quality of life comprise the base of Northwest Wisconsin's existing competitive advantage.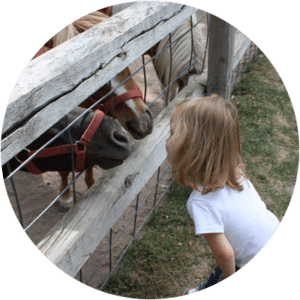 PEOPLE & PLACES IN NORTHWEST WISCONSIN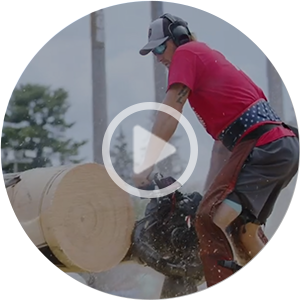 "Wisconsin has an amazing geography for these outdoor timber sports. Whether its our waterways, our beautiful forests, it enables us to live this outdoor, active lifestyle."
Freshwater Fishing Hall of Fame and Museum • Hayward, Wisconsin
Visiting ponies at a local farm in Northwestern Wisconsin | Photo: Crystal Rohde
Morning mist on Deep Lake • Sarona, Wisconsin | Photo: Jason Laumann
Boating on Lake Superior • Bayfield, Wisconsin
ATVing in the fall • Iron County, Wisconsin
Interstate Falls • Iron County, Wisconsin | Photo: Jason Laumann
Group kayaking through Superior Adventures • Lake Superior, Bayfield, Wisconsin
Tightrope course through Superior Adventures • Bayfield, Wisconsin
Field of purple lupine • Northwest Wisconsin | Photo: Jason Laumann
Kayaking, Northwest Wisconsin | Photo: Melissa Rabska
TAKE A CLOSER LOOK AT WISCONSIN
Click a region to learn more
SOUTHEAST HAVE A LOOK IN SOUTHEAST WISCONSIN

COOLEST

MILWAUKEE NAMED THE MIDWEST'S COOLEST CITY

Vogue

TOP 5

CITY FOR RECENT GRADS, MILWAUKEE

ZipRecruiter

TOP 30

CITY TO START A BUSINESS, MILWAUKEE

Inc Magazine
CENTRAL HAVE A LOOK IN CENTRAL WISCONSIN

ABUNDANCE

VARIETY OF OUTDOOR ACTIVITIES (HIKING, HUNTING, KAYAKING, BIKING, CAMPING)

OVER 90%

OF GINSENG GROWN IN THE US COMES FROM WISCONSIN

corn.agronomy.wisc.edu

CONNECTED

MASSIVE LABOR SHED WITH A SKILLED LABOR FORCE OF MORE THAN 315,000
NORTH HAVE A LOOK IN NORTH WISCONSIN

FOREST PRODUCTS

ABUNDANT TIMBER PRODUCTION

CONNECTED

AIRPORTS AND HIGHWAYS CONNECTING COMMERCE AND PEOPLE

OUTDOOR

CAMPING, FISHING, SNOWMOBILING
NORTHEAST HAVE A LOOK IN NORTHEAST WISCONSIN

9TH

BEST CITY FOR WORKING PARENTS, OSHKOSH

SmartAsset, 2018

2ND

BEST PLACE TO RAISE KIDS, APPLETON

SmartAsset, 2018

TOP TEN

THREE OF THE 10 MOST BEAUTIFUL CITIES IN WISCONSIN

Culture Trip
SOUTHWEST HAVE A LOOK IN SOUTHWEST WISCONSIN

SMALL TOWN LIVING

CLOSE TO BIG CITIES

#2 LARGEST

OUTDOOR THEATER IN THE NATION DEVOTED TO CLASSICS- AMERICAN PLAYERS THEATRE

American Players Theatre

47 MILES

CHEESE COUNTRY MULTI VEHICLE-USE RECREATION TRAIL
NORTHWEST HAVE A LOOK IN NORTHWEST WISCONSIN

NATURAL BEAUTY

ABUNDANT AND SPECTACULAR NATURAL RESOURCES

VIBRANT

VIBRANT COMMUNITIES WITH A "SMALL TOWN" FEEL

QUALITY OF LIFE

UNCONGESTED LIFESTYLE, YEAR-ROUND RECREATION
SOUTH CENTRAL HAVE A LOOK IN SOUTH CENTRAL WISCONSIN

#1

TECH TALENT MOMENTUM MARKET

CBRE

BEST

COLLEGE FOOTBALL TOWN

NCAA

#1

COMMUNITY PROGRESS INDEX

AngelouEconomics
WEST CENTRAL HAVE A LOOK IN WEST CENTRAL WISCONSIN

MUSIC HOTSPOT

COUNTRY JAM AND EAUX CLAIRES MUSIC FESTIVALS

TOP FIVE

LA CROSSE AMONG MOST AFFORDABLE PLACES TO LIVE

Livability.com

THIRD

FITTEST CITY IN THE COUNTRY, EAU CLAIRE

Fitbit.com