GOOD FOOD STARTS AT THE ROOTS
Our roots are deeply embedded in a history of cultivating food from planting to plating, during a time when farm-to-table still meant backyard-to-kitchen. Our experience in food production and agriculture has made us leaders in artisan cheese, microbrewing, organic produce and more while allowing us to create unique local- and regionally-sourced dining experiences across the state.
Here, you can stroll around the state capitol, enjoying fresh bread, baked goods and juicy produce from the farmers' market by day and a gourmet meal at one of the best restaurants in the Midwest by night. Here, you can eat to your heart's content at one of a thousand Friday fish fries while the dim supper club lights reflect off the glass of an Old Fashioned. Here, you can taste food that matches the passion behind it, food that's always fresh, distinct and homegrown.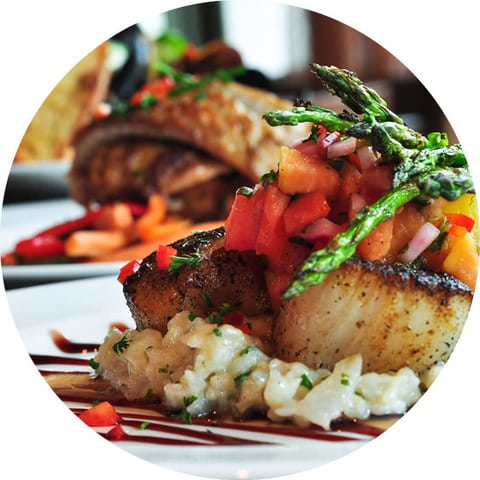 FOOD CULTURE RANKINGS
Fresh, farm-grown food has made Wisconsin one of the tastiest states to live in the nation.
ONLY
Master Cheesemaker Program in the U.S.
Wisconsin cheesemakers with 10+ years of experience can qualify for the program to become a "Wisconsin Master Cheesemaker." Center for Dairy Research, 2022
7
James Beard Nominations in 2022
Wisconsin is a place filled with acclaimed chefs and restaurants. BizTimes, 2022
LARGEST
Producer-Only Farmers' Market in the U.S.
Madison's farmers' market is 2nd largest in the nation overall. Dane County Farmers' Market, 2022
Jake Mieske@wedc.org
WEDC is now accepting applications for the fifth year of its Fabrication Laboratories (Fab Labs) Grant Program, which provides funding to help public schools build or expand fab labs. Read More
WISCONSIN NEWS
From the latest announcements and economic developments to behind-the-scenes insight into the best state in the Midwest, find complete coverage of all things Wisconsin here.
TAKE A CLOSER LOOK AT WISCONSIN
One thing Wisconsin's regions all have in common is how unique they are. Every community in Wisconsin holds its own individual charm and characteristics, making our state one of the best options for fulfilling your personal and career goals.
From the natural playground of our forests and lakes to the vibrant communities hosting world-renowned festivals and farmers markets, Wisconsin balances enriching experiences with the essentials of a superior education and high-quality healthcare. Regardless of what you're looking for, one of our safe, diverse neighborhoods is a good place to start being more you.
MY WISCONSIN STORY
Our residents are some of the happiest and most ambitious people in the nation—but don't just take our word for it. Take theirs.
"We came here for the beautiful countryside, we came here for the schooling options, the access to amazing food. It's really been a great place to start a family and start this business."
Launch Video
View All Stories