WISCONSIN'S HOME TEAM ADVANTAGE
It's no secret that behind every Wisconsin team stands a sea of cutthroat fans. In Wisconsin®, we don't just cheer for our sports teams—our passion bands us together to demand our favorites take home the W. From disappointing interceptions to game-winning shots, from losing streaks to Super Bowl champs, we're steadfast supporters who take immense pride in the earned successes and tough losses of the Packers, Badgers, Bucks and Brewers.
Every week, in bars, stadiums and living rooms across the state, strangers become friends and friends become family. Because when it comes down to it, it doesn't matter who you are or where you're from. What matters is that you're right there next to us, with us, chanting "Go Pack Go!", jumping around at a Badger game or screaming for your favorite sausage to win a race around Miller Park.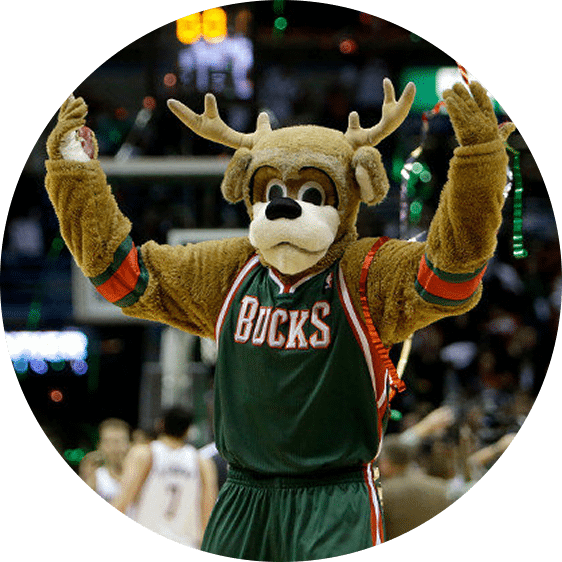 SPORTING RANKINGS
Our sports teams fans are some of the most dedicated, loyal supporters in the world.
ONLY
THE PACKERS ARE THE ONE PUBLICLY-OWNED PRO TEAM IN NATION
Their stadium in Green Bay, Lambeau Field, holds 81,441 enthusiastic fans!
Packers.com, 2017
BEST
TRADITION IN COLLEGE SPORTS
The Badgers' "Jump Around" has 80,321 fans from all over jumping at Camp Randall Stadium.
Sirius XM College Sports Nation Traditions Tournament, 2014
UW-Madison ranks second in the nation for tailgating.
Vitals, 2016
inwisconsincom
WEDC is now accepting applications for the fifth year of its Fabrication Laboratories (Fab Labs) Grant Program, which provides funding to help public schools build or expand fab labs. Read More
WISCONSIN NEWS
From the latest announcements and economic developments to behind-the-scenes insight into the best state in the Midwest, find complete coverage of all things Wisconsin here.
HAVE A LOOK

IN WISCONSIN®
HAVE A LOOK

IN WISCONSIN®
One thing Wisconsin's regions all have in common is how unique they are. Every community in Wisconsin holds its own individual charm and characteristics, making our state one of the best options for fulfilling your personal and career goals.
From the natural playground of our forests and lakes to the vibrant communities hosting world-renowned festivals and farmers markets, Wisconsin balances enriching experiences with the essentials of a superior education and high-quality healthcare. Regardless of what you're looking for, one of our safe, diverse neighborhoods is a good place to start being more you.