When Wisconsin weather turns from warm to crisp, it brings with it a changing landscape that's nothing less than magical to those who live here. As the different shades of red, brown and orange descend upon our state, many Wisconsin natives fall in love all over again with their favorite season.
What makes it a resident favorite? More apple orchards than one can count, cozy supper clubs with Old Fashioneds practically by the barrel, and the genuine comfort of a warm sweater and crackling bonfire after a brisk hike through the forest. From pumpkin patches and corn mazes to scenic drives and the first signs of light snowfall, fall in Wisconsin is a favorite for many reasons that are waiting to be discovered.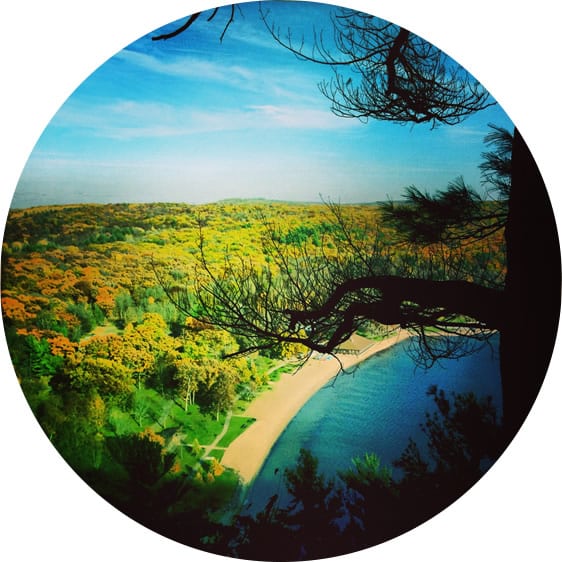 2,730+ MILES
OF HIKING TRAILS
Wisconsin is a hiker's paradise, including the 1,200-mile long Ice Age trail.
Wisconsin DNR, 2017
Every year, Wisconsinites look forward to picking their own fresh fruit for pies, canning and more.
Wisconsin Orchards Directory, 2017
50+
OKTOBERFEST CELEBRATIONS
Prost! Oktoberfest celebrations take place throughout the state celebrating beer, fall and our German heritage.
Funtober.com, 2017
sduchemin
Guest column by WEDC Secretary and CEO Missy Hughes In conversations with business owners over the past year, after stories of hardships upon hardships, many, although certainly not all, have
WISCONSIN NEWS
From the latest announcements and economic developments to behind-the-scenes insight into the best state in the Midwest, find complete coverage of all things Wisconsin here.
sduchemin
The Wisconsin Economic Development Corporation (WEDC) is providing new mental health information for employers and employees managing the added stress of the COVID-19 pandemic. Read More
sduchemin
Wisconsin Economic Development Corporation (WEDC) is investing more than $2.6 million in Wisconsin's small businesses. The UW System's Institute for Business & Entrepreneurship facilitates the delivery of state agency dollars and services to the entrepreneurs who access these essential resources locally through the university's statewide network. The strategic partnership between WEDC and the UW System provides much-needed funding to startup and nascent companies as well as the technical assistance to support them. Read More
sduchemin
Winners in competition for top minority, woman and service-disabled veteran-owned businesses to be announced at
HAVE A LOOK

IN WISCONSIN®
HAVE A LOOK

IN WISCONSIN®
One thing Wisconsin's regions all have in common is how unique they are. Every community in Wisconsin holds its own individual charm and characteristics, making our state one of the best options for fulfilling your personal and career goals.
From the natural playground of our forests and lakes to the vibrant communities hosting world-renowned festivals and farmers markets, Wisconsin balances enriching experiences with the essentials of a superior education and high-quality healthcare. Regardless of what you're looking for, one of our safe, diverse neighborhoods is a good place to start being more you.
MY WISCONSIN STORY
Our residents are some of the happiest and most ambitious people in the nation—but don't just take our word for it. Take theirs.
"It's no surprise we ended up in Wisconsin. The state has everything we were looking for: good schools, four wonderful seasons, a tremendous quality of life, exceptional cost of living, low crime rate and much more."
View All Stories