As you make the transition from active duty to a new life as a civilian, you've got a lot to think about. The Wisconsin National Guard and the U.S. Army Reserve provide an excellent opportunity to maximize your financial and education benefits, while continuing to serve your country and community.
The National Guard also provides an opportunity to serve the State of Wisconsin in a Citizen-Soldier capacity specially reserved for the Guard by the US Constitution. It's the only military force capable of conducting domestic operations in support of the citizens of our state, providing a critical capability in disaster relief, civil services and cyber protection.
Your commitment to the Wisconsin National Guard or Army Reserve means choosing a place to live that sets you on the best possible path toward a successful future.
If you are interested in having a conversation about how the Wisconsin National Guard or Army Reserve can further your military career and provide valuable benefits, contact your Reserve Component Career Counselor (RCCC) at your Active Duty post, or contact the Wisconsin Army National Guard in-service coordinator at (608) 242-3978 for more information.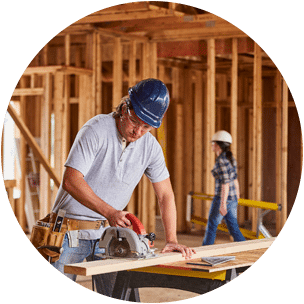 TAKE A CLOSER LOOK AT WISCONSIN
One thing Wisconsin's regions all have in common is how unique they are. Every community in Wisconsin holds its own individual charm and characteristics, making our state one of the best options for fulfilling your personal and career goals.
From the natural playground of our forests and lakes to the vibrant communities hosting world-renowned festivals and farmers markets, Wisconsin balances enriching experiences with the essentials of a superior education and high-quality healthcare. Regardless of what you're looking for, one of our safe, diverse neighborhoods is a good place to start being more you.
MY WISCONSIN STORY
Our residents are some of the happiest and most ambitious people in the nation—but don't just take our word for it. Take theirs.
"Wisconsin's National Guard ranks as a top-tier state in many categories and is a fantastic opportunity for veterans to continue to serve their country while enjoying all the benefits our state provides. Whether it's the outdoor lifestyle, great colleges and universities, or the growing economy, my family and I enjoy all that Wisconsin has to offer."
View All Stories