DEFINE THE FUTURE

IN WISCONSIN®
You can feel the impact Wisconsin's earnest, imaginative minds have made on the world every day. Our inventiveness and persistence are credited for improvements in natural resource conservation, the development of hydroelectric power, advancements in bone marrow transplants and more.
Wisconsin has a history of being at the forefront of innovation and improving the world. When something is made here, it reflects the honesty and hard work of our people who take pride in making a lasting impact. As our key industries flourish, opportunities to lead Wisconsin to new discoveries grow.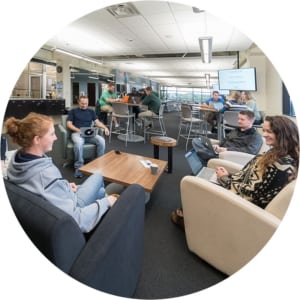 LEADING THE WAY IN CAREER GROWTH
Wisconsin is consistently ranked at the top, from industry development and innovation to cost of living to and career opportunities.
#3
BEST CITY TO LAUNCH A CAREER IN 2017
Madison has been labeled a true "Work Hard, Play Hard" city.
Realtor.com.
1 OF 3
BEST START-UP ALTERNATIVES TO SILICON VALLEY
Milwaukee, Wisconsin offers a greater option for ambitious entrepreneurs.
Realtor.com, 2017
21.7 MINS
AVERAGE COMMUTE TIME
Giving you more time to do what you love—In Wisconsin
®
.
IndexMundi
MY WISCONSIN STORY
Our residents are some of the happiest and most ambitious people in the nation—but don't just take our word for it. Take theirs.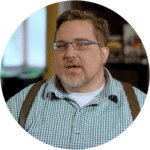 "If this (game development with his current company) is going to happen – it needs to happen in Wisconsin. The state has a strong engineering background and strong education background, but also a strong artistic background. Wisconsin brings the best of these unique backgrounds together."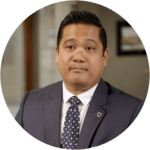 "Wisconsin is the best state for us. The balance of network support, the economics and the opportunity for social and culture. Wisconsin is ideal for anyone's success."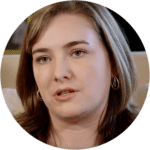 "Living in Austin (Texas) was getting to be too expensive. There are a lot of opportunities in Wausau with major companies. We took promotions when we moved here. And the commute times are shorter so I get more time with my family."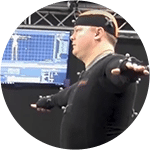 "Wisconsin is great for it. The cost of living is amazing, the people are amazing, you have access to so many things. You don't need to live in a Chicago, San Francisco, New York … they are great cities, but if you can get  all those amenities here, at a much lower cost, why wouldn't you?"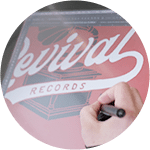 "There is a sense of belonging that I feel in Eau Claire that I don't think I would feel if I was living in a different city."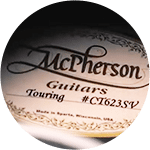 "Choosing Wisconsin was a perfect fit for our company and part of it was the people that live in the great state of Wisconsin."