Executive Message: FY14 Annual Report Now Available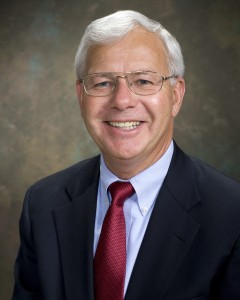 Be it through workforce training, export assistance, support for entrepreneurs, loans to enable capital investments, tax credits to incentivize expansion, or one of the many other tools and resources we offer, the Wisconsin Economic Development Corporation (WEDC) always operates with the growth of Wisconsin's economy foremost in mind. Our annual report for fiscal year 2014 (July 1, 2013-June 30, 2014) offers a summary of our numerous and varied programs and highlights the year's changes and successes.
As the state's lead economic development organization, we are constantly working to update the menu of programs and services we offer to meet the needs of Wisconsin companies and communities. Reports from the various WEDC divisions showcase new offerings our organization added in FY14.  However, the state's economic development successes do not end with WEDC, for we do not work alone. Our impact is multiplied through our work with partner organizations, and our annual report contains information on these partnerships as well.
In all, WEDC provided more than $156 million in financial assistance during FY14—a total of 316 loans, tax credits, investor credits, grants and bond financing awards, expected to result in the creation or retention of more than 32,000 jobs. Working with our key strategic partners, economic development assistance was provided to 4,272 companies and 119 communities throughout the state. We are proud of these accomplishments, and as we look back on last year and forward to the year ahead, we reaffirm our dedication to helping to move Wisconsin's economy forward.
Sincerely,
Reed E. Hall
Secretary and CEO
(January 2015)