POLICIES THAT DRIVE BUSINESS GROWTH
In Wisconsin®, we've created policies that advance emerging industries and allow businesses to compete nationally and globally. From a business-friendly tax approach and minority business funding to training grants and tort reform, we're creating an environment that spurs investment and instills confidence in the future. With a balanced budget and a fully funded pension system, we understand the importance of fiscal responsibility in helping business owners expand their operations in Wisconsin.
We're preparing our workforce for the jobs of today and tomorrow by creating experts in the fields where Wisconsin has an existing or emerging competitive advantage. Our significant investment in workforce development ensures that workers in Wisconsin are ready to do the jobs that drive your business.
With this "can-do" spirit, Wisconsin is poised to lead new industry advancements in such pivotal industries as biohealth, water technology, energy, food production and manufacturing, among others. Our unique blend of public-private partnerships across industry, government and academia come together to MAKE remarkable HAPPEN in Wisconsin.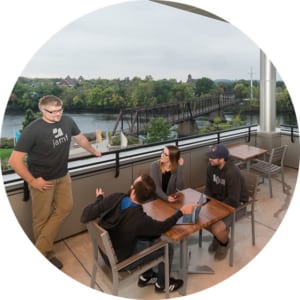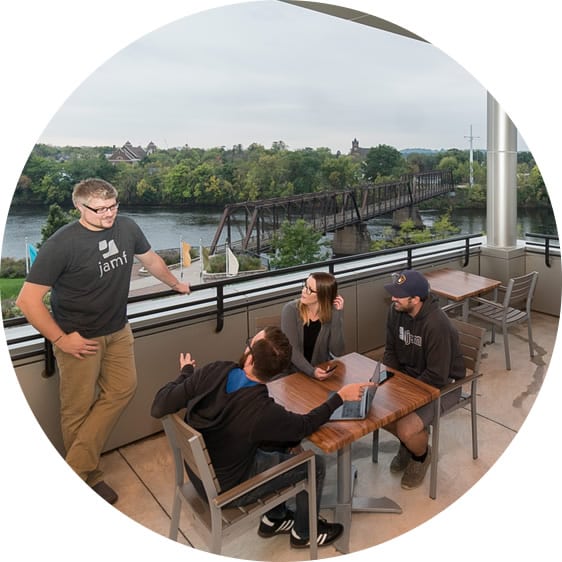 HOW WE RANK
Wisconsin is consistently ranked at the top, from tax policies and industry development to business growth and funding.
6 TOP STARTUP ECOSYTEMS
Madison, Milwaukee, Green Bay, La Crosse, Eau Claire and Racine
These cities are identified as top startup ecosystems in the Midwest in the 2018 State of the Silicon Prairie Report
Silicon Prairie News, February 2019
#1
MILWAUKEE THE TOP SPOT FOR FOOD ENTREPRENEURS
Milwaukee offers the best environment for "culipreneurs" who want to start a restaurant
LendingTree, October 2018
TOP TECH TOWN
MADISON IS NO. 14 ON LIST
City specifically cited for its entrepreneurial ecosystem and "limitless opportunity to land a job and grow as a tech professional
CompTIA, October 2018
inwisconsincom
Center for Dairy Research to create one-of-a-kind public resource for entrepreneurs with access to pilot plant and consulting services MADISON, WI. April. 18, 2019 – The Wisconsin Economic Development Corporation
WISCONSIN NEWS
From the latest announcements and economic developments to behind-the-scenes insight into the best state in the Midwest, find complete coverage of all things Wisconsin here.
inwisconsincom
Center for Dairy Research to create one-of-a-kind public resource for entrepreneurs with access to pilot
inwisconsincom
Centro Sperimentale del Latte (CSL) USA Inc., a probiotic company, plans to establish its first operations in the U.S. with a manufacturing facility in Racine County, a multimillion-dollar project expected to create up to 31 jobs over the next four years. Read More
MY WISCONSIN STORY
Our residents are some of the happiest and most ambitious people in the nation—but don't just take our word for it. Take theirs.
"Wisconsin helped us find the site that we were looking for after we gave them the criteria we were looking for and a location we wanted. They brought us and introduced us to the area, showing us this industrial park, which right away we fell in love with."
View All Stories