From biohealth to water technology, Wisconsin shines
While Wisconsin's access to abundant fresh water and natural resources may have fueled our rise to industrial excellence, it's our relentless hard work, passion and innovative thinking that have propelled us to modern-day leadership in tech-driven industries such as advanced manufacturing; biohealth; water technology; food and beverage processing; and energy, power and controls.
We're always working to challenge convention, advance industry and help companies excel at what they do.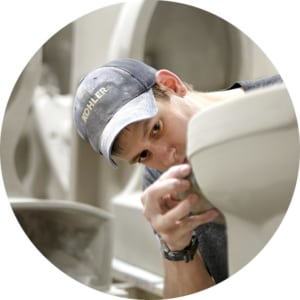 INDUSTRY LEADERSHIP
With a business climate that encourages and rewards production and innovation, and a skilled workforce that prides itself on quality, we've become leaders in key industries. Wisconsin's strong agricultural tradition has evolved and expanded to produce unmatched capabilities across the food and beverage sector. We're drawing attention for manufacturing strengths in growing markets such as advanced machinery and material sciences. Biohealth discoveries, born in our state's academic institutions, continue to improve health and enhance quality of life throughout the world. We've even invested in centers of excellence in water research, energy technology, connected systems, and biohealth to answer the challenges of sustainable resource management across the globe.
2nd Highest
manufacturing concentration in the nation
Manufacturers in Wisconsin account for 18.2 percent of the total output in the state, employing 16 percent of the workforce.
Source: Bureau of Labor Statistics QCEW Annual 2018
Source: https://www.nam.org/Data-and-Reports/State-Manufacturing-Data/State-Manufacturing-Data/January-2018/Manufacturing-Facts—Wisconsin/
TOP 10
BRAIN CONCENTRATION OF STEM TALENT
When it comes to business formation, employment and education in the science, technology, engineering and mathematics fields, Madison, WI ranks among the best.
Source: Bloomberg Brain Concentration Index, 2017
Only Global Water Center
in the world
Only center in the world combining industry, academia, government and talent in the water space featuring 40+ water-related organizations and 74+ visiting countries since 2013.
Source: https://thewatercouncil.com/about-us/facilities/