MAKE A GLOBAL IMPACT
Wisconsin is making a positive difference in the world through global business development. The state's strategic location, deep support of industry, world-class workforce and investment in research and development have enabled local businesses to make a significant impact internationally.
The state is also full of opportunities for global companies looking to expand their operations. While widely known as an agricultural pioneer and leading producer of dairy products, Wisconsin is succeeding in key industries like advanced manufacturing; water technology; biohealth; aerospace; food and beverage; and energy, power and controls.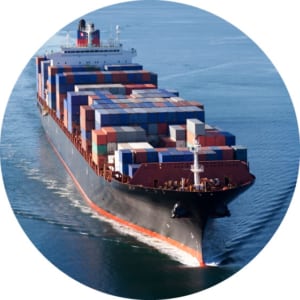 LEARN WHY YOU SHOULD INVEST IN WISCONSIN
Explore our robust resources for international businesses. In addition to details on the state's positive business climate and leading industry clusters, you'll discover more about Wisconsin's workforce, business incentives and access to major North American markets. You'll also be able to read about other companies that have successfully invested in Wisconsin.
HOW WE RANK
Wisconsin is a right-to-work state with a fully funded pension program. We also have prevailing wage laws for state and local public works, making Wisconsin an ideal destination for developing and growing a workforce.
AA1 Moody's
And AA+ Fitch Ratings
Look forward to doing business in a state with a healthy economy.
FitchRatings, 2022, Madison.com, 2021
Tax Credit
for Manufacturing and Agriculture
A powerful corporate income tax credit is included in the state budget to encourage and strengthen manufacturing and agriculture in Wisconsin.
1 of Only 3 States
with Fully Funded Pension Plans
Wisconsin is proud to have a strong public pension system—one of the best funded in the country—which demonstrates our state's commitment to its financial responsibilities.
Urban Milwaukee, 2021