Wisconsin helps power the country and the world with our high concentration of energy, power, and controls companies. With renewable energy on the rise, new opportunities to be involved in this field are rapidly emerging.
As a global center for energy, power, and controls, we're performing cutting-edge research and development through world-class academic institutions and companies that are committed to addressing the world's energy challenges. Through the Great Lakes Bioenergy Research Center, Wisconsin Energy Institute, and more, Wisconsin is investing in research and creating a competitive advantage as a world leader in energy conservation to generation and transmission.
And with our highly educated population—33% of adults have a bachelor's degree or higher, and Wisconsin institutions award nearly 5,000 engineering degrees annually—we have the talent you need for your next energy, power, and controls innovation.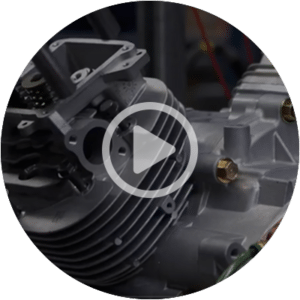 ENERGY, POWER, AND CONTROLS LEADERSHIP
Wisconsin is consistently ranked at the top, from health care and low cost of living to career opportunities and industry development.
ENERGY, POWER, AND CONTROLS RESOURCES
ENERGY, POWER, AND CONTROLS COMPANIES IN WISCONSIN
DRS Power and Control Technologies
"We wouldn't have made it to profitability without capital, and we wouldn't have gotten capital if it wasn't for WEDC's Qualified New Business Venture (QNBV) Program. If we didn't have QNBV, we likely would not have received funding and our business would not exist. It's that linear."
MY WISCONSIN STORY
Our residents are some of the happiest and most ambitious people in the nation—but don't just take our word for it. Take theirs.
"It's not only Generac in backup power generators that has a presence in Wisconsin, but a number of our competitors are also based right here nearby. So I think for the foreseeable future Wisconsin will be a center of excellence for energy and power production."
View All Stories