LEARN, CONNECT AND GROW IN WISCONSIN
As today's younger generations break into the workforce, they're choosing where they want to live based on a location's features and benefits—not just on where available positions are. In response to this trend, WEDC and its partners are exploring innovative ways to attract new talent and encourage recent graduates from the state's colleges and universities to put down roots here.
Young professional organizations across Wisconsin bring smart people together to develop leadership, exchange ideas and educate potential employers on workforce retention. Think-Make-Happen In Wisconsin assists with these efforts and promotes Wisconsin's family-friendly environment, natural beauty, positive business climate and outstanding quality of life.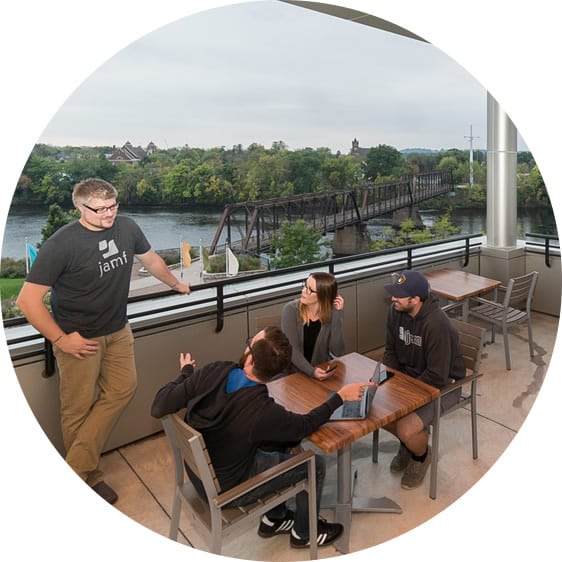 MY WISCONSIN STORY
Our residents are some of the happiest and most ambitious people in the nation—but don't just take our word for it. Take theirs.
"This Wisconsin Valley with the spring-water winding down as its center line has been looked forward to or back upon by me and mine from all over the world, as home. Every time I come back here it is with the feeling there is nothing anywhere better than this is."
Frank Lloyd Wright, Architect – Wisconsin, Excerpts from "Why I love Wisconsin", Published in Wisconsin Magazine, 1932
View All Stories