GREATNESS IS MADE

IN WISCONSIN®
There's something to be said about making a product with your own hands. Wisconsin's leadership in manufacturing from the industrial age to now stems from our need to craft products that improve the nation and the feeling of accomplishment it brings when we succeed.
Technological advancements made by Wisconsin manufacturers in electrical equipment, metal and more have continued to lead industry trends in both productivity and sustainability while improving global and national economies. In fact, 93 percent of the state's exports are manufactured goods that support 20 percent of Wisconsin's manufacturing jobs—demonstrating a heathy worldwide demand for the products we're making right in our backyard.
Wisconsin is one of few places where you have the power and opportunity to bring cutting edge ideas to light and say, "Yeah, I made that." As one of the top ten states for overall manufacturing jobs, it's good to be ahead of the curve.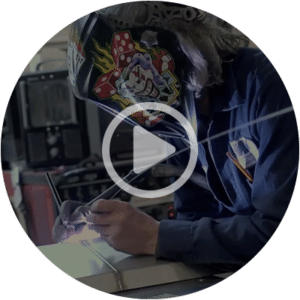 MANUFACTURING LEADERSHIP
Wisconsin is consistently ranked at the top, from health care and cost of living to career opportunities and industry development.
2ND
LARGEST MANUFACTURING CONCENTRATION
Companies alongside talented employees are bringing products to the globe.
88%
GREATER EMPLOYMENT CONCENTRATION THAN NATIONAL AVERAGE
Our growing manufacturing industry has created opportunities for talented people in Wisconsin.
Bureau of Labor Statistics
100+
UW MANUFACTURING PROGRAMS ACHIEVED CENTER OF EXCELLENCE STATUS
Wisconsin's education programs and support have helped fuel our workforce talent.
U.S. Department of Education, 2016
MANUFACTURING INDUSTRY RESOURCES
MANUFACTURING COMPANIES

IN WISCONSIN®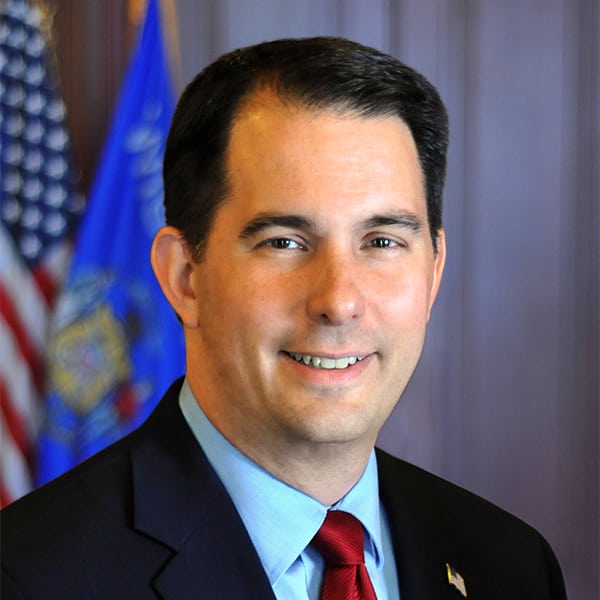 "Wisconsin manufacturing plays an historic and invaluable role in our state's economic growth, and Wisconsin employers in the sector main at the forefront of innovation with cutting-edge technology that also offers challenging and rewarding career opportunities."
TESTIMONIALS
Wisconsin's strong economic engine is helping businesses across the state maximize their success. Learn how companies are thriving by exploring our testimonials.
"Global Finishing Solutions is firmly committed to doing business in Wisconsin. We are able to provide better customer service, higher quality control and increased responsiveness to the markets we serve. GFS is a company committed to growth, and we believe that Wisconsin provides an excellent climate in which to grow."
"Being located in Wisconsin allows us to leverage the state's strengths as a premier global hub for energy and water. These strengths include strong state support for water technology and a leading electric-drive and generator industry, all supported by a framework of higher education institutions that lead the world in these fields."
"Southeast Wisconsin is one of the best locations in the nation for advanced food processors. Gourmet Foods is in good company and we look forward to helping them thrive here."
"We are proud to expand our domestic manufacturing efforts with a new facility in Wisconsin, creating jobs in partnership with the city, county and state. We know this is just the beginning of a very productive relationship with the people of Hartland and neighboring communities to make the highest quality healthcare products available to help improve people's lives.