Wisconsin's ideal business climate is the result of many forces: a prime location, a balanced budget, investments in education and training, a strong work ethic and a focus on research and development. And, as a right-to-work state with a fully-funded pension program, ambitious companies who open shop in our state are primed to prosper.
The Wisconsin Economic Development Corporation (WEDC) and other state partners offer access to programs and resources to help start, relocate or expand business in Wisconsin. Through collaboration with local and regional economic development organizations, academia and industry associations, businesses are connected to growth-oriented solutions to help maximize their potential. This commitment to collaboration creates an environment for success and provides the support for your business to reach new heights in Wisconsin.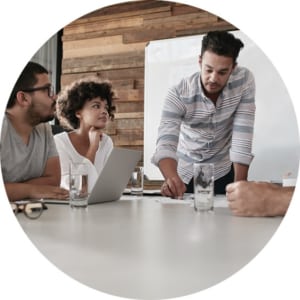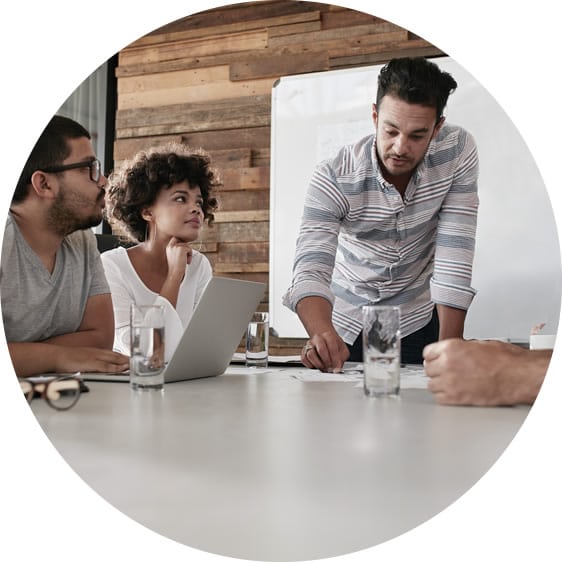 HOW WE RANK
Wisconsin is consistently ranked at the top, from entrepreneurial support to workforce development.
#9
IN STATE ECONOMIC OUTLOOK RANKINGS
The Economic Outlook Ranking is a forecast based on a state's current standing, including income tax, minimum wage and number of public employees.
ALEC, 2016
#7
MADISON RANKS IN BEST CITIES FOR ENTREPRENEURS
Hopeful business owners have the state's support when opening a business here.
Forbes Magazine, 2016
#1
MADISON IS THE BEST AT BRINGING MILLENNIALS INTO WORKFORCE
We're bringing fresh minds to our state so they can bring fresh solutions to the world.
CareerBuilder, February 2017
HAVE A LOOK

IN WISCONSIN®
HAVE A LOOK

IN WISCONSIN®
DISCOVER WISCONSIN'S REGIONS Each region offers a slightly different mix of all that's great in Wisconsin.
Click a region to learn more
SOUTHEAST HAVE A LOOK IN SOUTHEAST WISCONSIN

BEST

PLACES TO LIVE 2017

U.S. News & World Report

TOP 10

COMMUNITIES FOR YOUNG PROFESSIONALS

Forbes

TOP 5

MILWAUKEE IS ONE OF THE LEADING CITIES WHERE COLLEGE GRADS CAN THRIVE

CBS Moneywatch
CENTRAL HAVE A LOOK IN CENTRAL WISCONSIN

ABUNDANCE

VARIETY OF OUTDOOR ACTIVITIES (HIKING, HUNTING, KAYAKING, BIKING, CAMPING)

OVER 90%

OF GINSENG GROWN IN THE US COMES FROM WISCONSIN

corn.agronomy.wisc.edu

CONNECTED

EXTENSIVE TRANSPORTATION HUB OF WISCONSIN
NORTH HAVE A LOOK IN NORTH WISCONSIN

FOREST PRODUCTS

ABUNDANT TIMBER PRODUCTION

CONNECTED

AIRPORTS AND HIGHWAYS CONNECTING COMMERCE AND PEOPLE

OUTDOOR

CAMPING, FISHING, SNOWMOBILING
NORTHEAST HAVE A LOOK IN NORTHEAST WISCONSIN

TOP TEN

THE CITY OF NEENAH FOR MILLENNIAL HOMEBUYERS

USA Today

9TH

BEST PLACE TO RAISE KIDS IN APPLETON

Smart Asset

TOP TEN

MOST WALKABLE NEIGHBORHOODS IN SHEBOYGAN

Redfin
SOUTHWEST HAVE A LOOK IN SOUTHWEST WISCONSIN

SMALL TOWN LIVING

CLOSE TO BIG CITIES

#2 LARGEST

OUTDOOR THEATER IN THE NATION DEVOTED TO CLASSICS- AMERICAN PLAYERS THEATRE

American Players Theatre

47 MILES

CHEESE COUNTRY MULTI VEHICLE-USE RECREATION TRAIL
NORTHWEST HAVE A LOOK IN NORTHWEST WISCONSIN

FISHING

POPULAR DESTINATION FOR SMALL AND LARGE MOUTH BASS

VIBRANT

VIBRANT COMMUNITIES WITH A "SMALL TOWN" FEEL
SOUTH CENTRAL HAVE A LOOK IN SOUTH CENTRAL WISCONSIN

#1

TECH TALENT MOMENTUM MARKET

CBRE

BEST

COLLEGE FOOTBALL TOWN

NCAA

#1

COMMUNITY PROGRESS INDEX

AngelouEconomics
WEST CENTRAL HAVE A LOOK IN WEST CENTRAL WISCONSIN

MUSIC HOTSPOT

COUNTRY JAM EAU CLAIRE'S MUSIC FESTIVAL

2ND

BUSIEST GENERAL AVIATION AIRPORT IN WISCONSIN

#3

EAU CLAIRE FITTEST CITY IN WI

FitBit.com
WHAT'S HAPPENING

IN WISCONSIN®
In a place that values new experiences and fun, there's always something different to do.
inwisconsincom
Winners have been chosen in three regional HATCH pitch competitions, highlighting the entrepreneurial activity that takes place all across Wisconsin—not just in major cities. Read More
WISCONSIN NEWS
From the latest announcements and economic developments to behind-the-scenes insight into the best state in the Midwest, find complete coverage of all things Wisconsin here.
TESTIMONIALS
Wisconsin's strong economic engine is helping businesses across the state maximize their success. Learn how companies are thriving by exploring our testimonials.
"TMD is excited to partner with the great state of Wisconsin and the outstanding people of Beloit and Rock County as we expand our operations in support of Fiat Chrysler's Jeep Cherokee program. TMD selected Beloit because of its proximity to our customer, the availability and quality of the workforce, the high quality of life the region offers our employees, and the pro-business environment in the state."
"We want to locate where residents are comfortable having a large distribution center as a neighbor, because, ultimately, joining a community is a symbiotic relationship. When we're deciding where to invest $40 to $50 million of the company's capital, it's not only about economics. We want to be confident that our project will get the appropriate level of attention, the planning and permit process will go smoothly, and that there's harmony in the community. It's simple, but it doesn't always happen."