While every entrepreneur's path to starting a business is different, each shares a critical insight–a vision of possibility. Entrepreneurs interrupt the market with a better way, and in the process improve lives and the world in which we live.
With a long history of innovation and a bright future fueled by optimism, Wisconsin welcomes game-changers like you. Entrepreneurs and their support networks benefit from programs designed to move startups from seed to growth stage. From technical support services to tax credits for investments in early-stage companies, Wisconsin provides the tools and resources to keep your venture moving forward. Plus, you'll have access to the location you want, the talent you need, and the investment in research and development that will help you maintain your competitive advantage.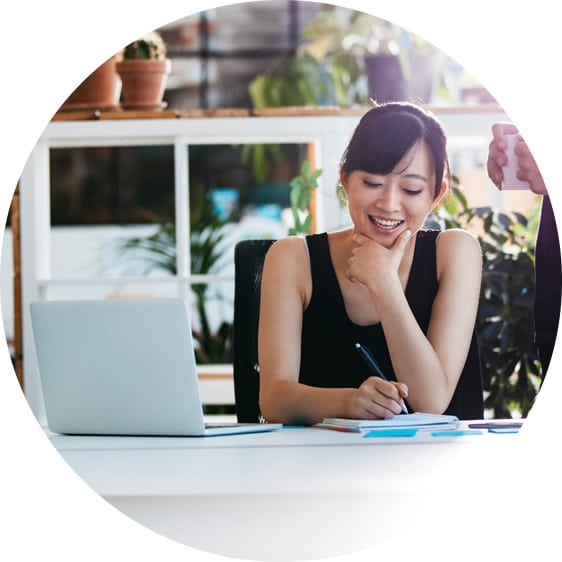 HOW WE RANK
Wisconsin ranks in the top for startup longevity.
$1.07 BILLION
TOTAL IN R&D FUNDING
Wisconsin entrepreneurs combine hard work with original thinking to create new possibilities.
Bestcolleges.com, 2015
17,470
PATENTS FROM 2006 TO 2015
The Wisconsin Alumni Research Foundation's (WARF) encourages UW–Madison research by protecting its discoveries and licensing them for beneficial use in the real world.
UW-Madison, 2016
#7
BEST CITY FOR YOUNG ENTREPRENEURS
Madison ranks seventh in the nation for best cities for entrepreneurs.
Forbes, 2017
Jake Mieske@wedc.org
WEDC is now accepting applications for the fifth year of its Fabrication Laboratories (Fab Labs) Grant Program, which provides funding to help public schools build or expand fab labs. Read More
WISCONSIN NEWS
From the latest announcements and economic developments to behind-the-scenes insight into the best state in the Midwest, find complete coverage of all things Wisconsin here.
MY WISCONSIN STORY
Our residents are some of the happiest and most ambitious people in the nation—but don't just take our word for it. Take theirs.
"When I started the company, we were immediately approached by several East Coast companies who wanted to buy out the company and move it out of state. As a founder and resident of Wisconsin, I was very happy to immediately find local Wisconsin investors with the financial incentive to keep this technology and growth within the state and under our control."
View All Stories