A WORKFORCE THAT WORKS AS HARD AS YOU DO
Developing our next generation of leaders has always been crucial to driving Wisconsin's industry leadership. Through education, training programs and funding, we're investing to ensure Wisconsin has the qualified talent to meet the future needs of business.
Our public and private colleges and universities, including the University of Wisconsin System, supports the researchers, companies and policy-makers across the state who are working together to develop solutions to the world's challenges, ranging from sustainable resource management and health care to advanced manufacturing processes and materials production. The state's highly ranked technical college system shapes our workforce through technical training that closes talent gaps in high-demand fields across a broad range of industries, allowing businesses the opportunity to scale as they grow. The Wisconsin Department of Workforce Development works closely with employers, educators and economic developers at local, regional and state level to provide the support necessary to fill the jobs of today and tomorrow.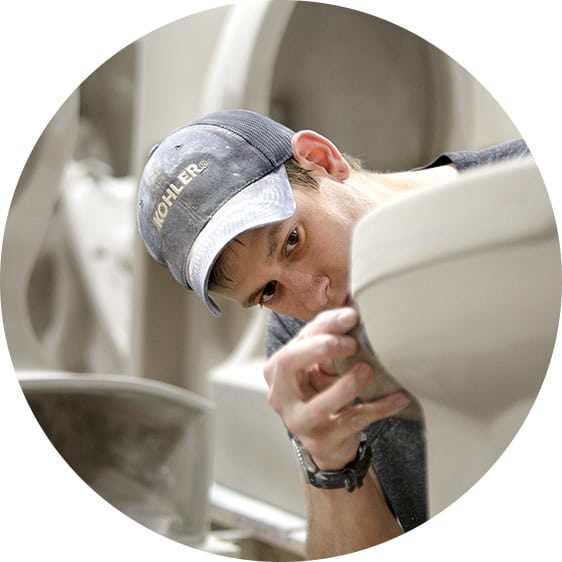 HOW WE RANK
Wisconsin is consistently ranked at the top, from business support to workforce development.
#1
PAPERMAKING STATE IN THE U.S.
In Wisconsin, we're maintaining the health of our forests and the economy.
American Forest & Paper Association, 2018
$1.5 BILLION
IN INTERNATIONAL FOREST PRODUCT EXPORTS
Our forest products industry is focused on using our economical resource responsibly.
U.S. Census trade dataset via WISERTrade, 2018
#1
IN PAPER MANUFACTURING EMPLOYMENT CONCENTRATION
Careers in conservation, sustainable practices and research are waiting to be filled with talented individuals.
Bureau of Labor Statistics, 2018
MY WISCONSIN STORY
Our residents are some of the happiest and most ambitious people in the nation—but don't just take our word for it. Take theirs.
"Being located here in Marshfield and being able to recruit technicians from the state universities is quite helpful. We find that in general, they are very well trained, they are highly motivated—they are great employees."
View All Stories