ALL ROADS LEAD TO WISCONSIN
One of Wisconsin's strongest advantages is our central location, uniquely positioned for delivering products to U.S. markets within a single business day. To see how our state's location and robust infrastructure positions companies to do business on a global scale, explore the interactive map below.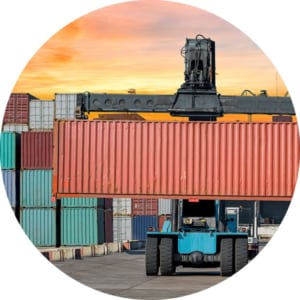 Start by selecting one of five key assets—highways, railroads, ports, airports or foreign trade zones.
Click on icons for more detailed information.
Select toggles to learn more about how each part of our transportation system moves business forward In Wisconsin®.
Use the key along the right-hand side of the map to navigate between key assets.
MY WISCONSIN STORY
Our residents are some of the happiest and most ambitious people in the nation—but don't just take our word for it. Take theirs.
"TMD is excited to partner with the great state of Wisconsin and the outstanding people of Beloit and Rock County as we expand our operations in support of Fiat Chrysler's Jeep Cherokee program. TMD selected Beloit because of its proximity to our customer, the availability and quality of the workforce, the high quality of life the region offers our employees, and the pro-business environment in the state."
View All Stories