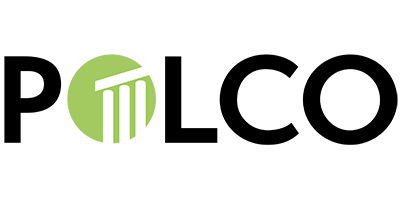 We recently spoke with Nick Mastronardi, CEO of Policy Confluence Inc. (Polco), which modernizes the interactions between citizens and government by offering a social platform that integrates local and national legislation with citizen voting and crowdsourced political commentary.
Q: What is Polco?
A: Polco is civic communication that counts. Polco's software platform has been built from the ground up, in partnership with dozens of municipalities, to provide an online engagement experience that is insightful for city staff while being enjoyable for residents. On Polco, city staff can post questions and surveys to residents, along with educational background information. Residents can view the questions, respond and add a comment explaining why they responded the way they did. As more residents participate, the city's Polco audience grows, increasing the value of all engagements and the representativeness of responses.
Q: How was the idea for Polco developed and started?
A: Polco was started in 2015 when the team encountered what it later learned would be a prototypical issue at the local level. A medium-sized city was receiving weekly demands to build a community pool. The administration constructed the pool, not realizing they were hearing from a vocal few who did not represent the broader community's consensus. Only after constructing the pool did the administration realize that the majority of residents disapproved of the decision. Inspired by the book The Wisdom of Crowds, Polco's founders set out to design software that could tap into the collective insight that exists across communities while avoiding pitfalls of other online platforms like social media.
Q: Who are your key customers and where do you see growth opportunities?
A: Polco is now in over 75 cities and counties across 23 states. It has begun working with its first school district and recently acquired the National Research Center, a well-established local government survey provider, with over 500 clients (mostly cities and counties).
Q: In your opinion, why is Polco's business model successful in the marketplace?
A: Before Polco, cities and counties had to rely on analog methods (mostly mailed paper surveys) or imperfect digital tools that lacked features and functions needed for gathering this type of data. Polco brings together the best of both worlds.
Q: What are some resources that have contributed to Polco's success?
A: Polco's successes are due to great supporters and an overall supportive environment. Polco went through an accelerator in Texas, and after one of its first three municipal customers was Wisconsin-based, Polco began to look at relocating to Wisconsin. The company ultimately ended up in Middleton, and has received support from Bunker Labs Wisconsin, a program for military veteran entrepreneurs, to build a business network in the state. Polco has benefited from WEDC's Capital Catalyst program, and won the Wisconsin Governor's Business Plan Contest in 2016 in the IT category, the Notre Dame Business Plan Competition social impact category, the gBeta program, the Wisconsin Innovation Awards People's Choice Awards, the 2016 Greater Madison Chamber of Commerce "Pressure Chamber" and VetCon (a top military veteran tech startup pitch competition) later that year. All these organizations, programs, opportunities, input, feedback and support have allowed Polco to really hone its business model and offering. 
Q: What stage is the company at today, and what have been some milestones along the way?
A: The company is fortunate for having investors and advisors with industry knowledge and is post-revenue, cash flow positive viable, but has a lot of growth opportunities in its market it is investing in to continue to grow.
Q: How does Polco benefit from being located in Wisconsin?
A: Wisconsin's culture of entrepreneurship and small business, probably stemming from early industrial and agricultural roots, naturally supports the entrepreneurial ecosystem. The histories in these industries also help make sure growing businesses don't flame out, but rather, get their business fundamentals squared away. Wisconsin-based policies supporting tech entrepreneurship also help encourage capital investment. In particular, WEDC and Madison Development Corporation programs have helped the company identify great sources of capital during its growth stages.
Q: What has been the biggest challenge for you and your team? What advice do you have for other entrepreneurs facing similar challenges?
A: There are no shortages of challenges in entrepreneurship. I can't speak well about how all of our challenges compare to the challenges other entrepreneurs encounter, but I can say that you have to make the most of the resources you have and the environment around you. You have to work hard, be creative and be tireless—and when you find something that works, capitalize on the momentum and drive hard. Sometimes you feel like you are wearing a lot of hats, and if you do a good job you are rewarded by only having to switch hats slightly less frequently, although the challenges and opportunities also get bigger when that happens. It's not easy, but ultimately it can be rewarding. It requires a strong community around you.