Executive Message from Secretary and
CEO Mark R. Hogan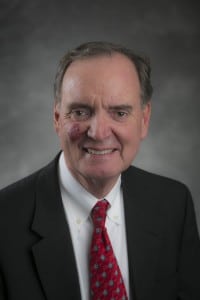 As I assume the tremendous responsibility of leading the ongoing evolution of Wisconsin's economic development efforts, I take great comfort knowing the foundation laid by my predecessor provides a solid launch point for the advancement of WEDC's important mission. I want to personally thank Reed Hall for his leadership of WEDC for the past three years and congratulate him on his return to retirement.
In my short time at WEDC, I have been impressed not only by the talent exhibited by the organization's highly capable staff, but also by the passion each employee brings to his or her role. We are fortunate to have such dedicated staff committing their knowledge, skill and enthusiasm to advance Wisconsin's economic growth, and it is a privilege for me to work with them to achieve these goals.
WEDC was formed in 2011 in response to very specific economic challenges at that time. The landscape today is very different, requiring a reassessment of WEDC's programs and operational structure to ensure it is properly aligned with Wisconsin's current and future opportunities. To this end, we have engaged the internationally recognized Center for Regional Economic Competitiveness (CREC) to help us identify our areas of greatest strength as well as opportunities to improve efficiencies and future economic impact. Although CREC's recommendations will not be formally presented to our board until December, our ongoing conversations with them have already identified some recommended changes which may be implemented prior to their report being issued.
What will not change, however, is WEDC's strong partnerships with organizations throughout the state whose work complements our own. We understand the power of strong economic development capabilities at the local and regional level. We also recognize the valuable insights that our statewide educational institutions and trade groups bring to our collective purpose of building a strong and resilient Wisconsin.
Ultimately, our goal is to clear a path for Wisconsin's businesses, the people behind them and the communities in which they operate to succeed, as these are the true driving forces of Wisconsin's prosperity.
I am honored to serve our state and to join forces with the many stakeholders who share my optimism and desire to move Wisconsin forward.
Sincerely,

Mark R. Hogan
Secretary and CEO
(October 2015)