Representatives from five Madison-based startups – Fetch Rewards, Redox, BluDiagnostics, HealthMyne and PerBlue – recently visited Silicon Valley to showcase their innovative business ideas to top venture capital firms, including Cervin Ventures, O'Reilly AlphaTech Ventures, Obvious Ventures, Storm Ventures, Avalon Ventures, Illuminate Ventures, Toba Capital, Rothenberg Ventures, Lux Capital, Norwest Ventures and Lumia Capital.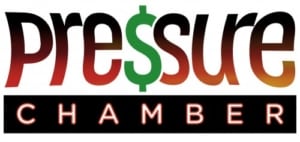 The companies, three of whom participated in the Greater Madison Chamber of Commerce's "Pressure Chamber" pitch competition, also toured Google's headquarters and attended an invitation-only dinner to create opportunities for private conversations with potential business partners.
Read more about the companies and trip on the Greater Madison Chamber of Commerce's website.