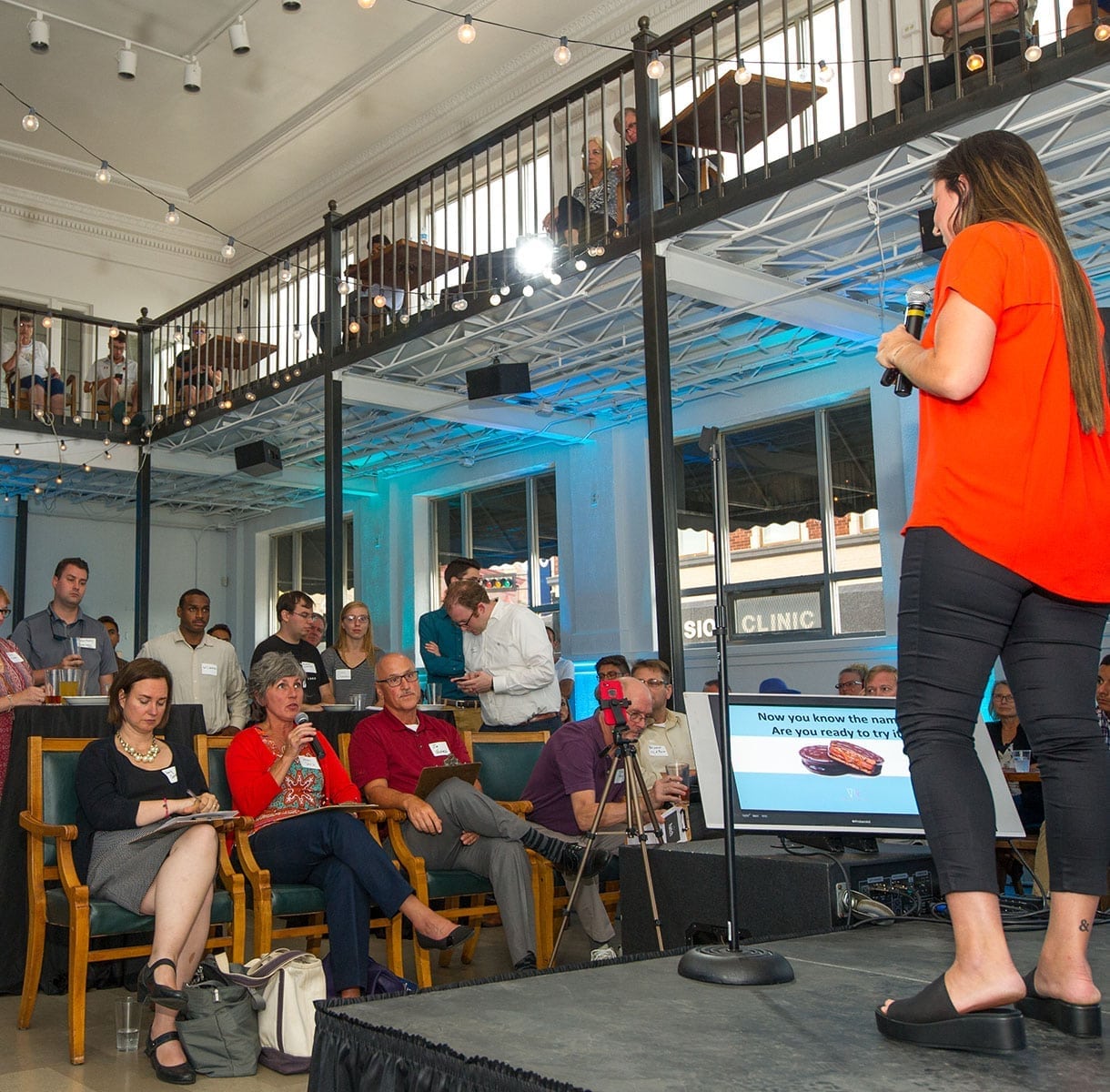 Pitch platform provides Wisconsin entrepreneurs with initial funds
Seed funding can help aspiring entrepreneurs get their startups off the ground, but too often, access to seed funding relies on connections that not all entrepreneurs might have.
That's where the Hatch event series comes in. Created by NEWaukee and the BrightStar Wisconsin Foundation, the events are designed as a series of community-based startup pitch sessions to help develop "back-of-the-napkin" ideas into early-stage companies.
At Hatch events, presenters have five minutes to pitch in front of judges and a live audience who then select one idea to receive $2,000 and advance as a semi-finalist to the Hatch regional finale. Beyond evaluating and voting for their favorite idea alongside the judges, audience members get a chance to network and interact with like-minded people. The events also provide entrepreneurs and their business ideas with exposure to potential investors, businesses and community members that may provide future support for the young company.
Creating a pitch can be stressful, but Hatch events turn the process into a fun, highly social and inspirational experience that's enjoyable for presenters and audience alike. Free and open to the public, the events include complimentary food, beer and wine.
After the success of previous events, Hatch expanded for 2018 to include three regions across Wisconsin. The southeastern Wisconsin events will be held in Racine on July 25 and in Kenosha on Sept. 20. Events have already been held in central Wisconsin (in Stevens Point, Wisconsin Rapids, Wausau and Marshfield) and in northwest Wisconsin (in Eau Claire, Menomonie and Chippewa Falls).
Finale events in each region are slated for November. The winners from each regional event will pitch at the Hatch finale for a chance to win $5,000 cash as well as other business services.
Think you can wow the judges with your idea? Advanced registration is now being accepted for entrepreneurs interested in pitching at the Racine and Kenosha Hatch events. More information is available at newaukee.com/event/hatch.