As explored in last week's post, Wisconsin is home to rapidly expanding health technology and biomedical sectors, which benefit greatly from the state's ability to provide the necessary tools and knowledge needed to succeed. Playing a key role are Wisconsin's renowned academic institutions: both UW-Madison's School of Medicine and Public Health (SMPH) and Medical College of Wisconsin (MCW) provide opportunities to connect research with entrepreneurs and commercial opportunities.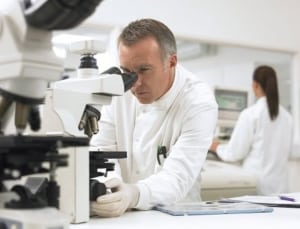 In Milwaukee, MCW's Postdoc Industry Consultants (PICO) Program offers consulting for startups and second-stage companies. PICO's goal is to deliver research-based advice to biotechnology and pharmaceutical companies working on innovative projects by matching postdoctoral fellows at MCW.
PICO's services, which are provided free of charge, usually last between two and six months and include business plan drafting, targeted surveys, competitive benchmarking and market research analysis, among others. Through this arrangement, PICO provides the fellows with an opportunity to sharpen their business skills, while also helping partner companies grow and develop.
As living proof of the entrepreneurial spirit of the people involved with the program, one of the doctors working closely with PICO is also the CEO and co-founder of Angio360 Diagnostics, a startup dedicated to developing means for the early detection of solid tumors in humans and pets.
SMPH, too, is making strides to connect medicine with business. For example, the school hosts a monthly DocTalk meetup series where local leaders – be it entrepreneurs, physicians, scientists or students – can put their heads together to talk about emerging technological innovations in the health care field.
The goal of the series is to look at important issues in health care from a technological standpoint. According to an assistant professor and event attendee, the DocTalk series offers a valuable opportunity for doctors and entrepreneurs to "develop practical, usable solutions for today's and tomorrow's health care problems."
Another indispensable resource for startups is the Wisconsin Alumni Research Foundation (WARF), a private, nonprofit organization in charge of patenting and licensing for UW-Madison. WARF's mission is to bolster research by providing financial support, protecting discoveries made at the university and licensing ideas so they may be put in broader commercial contexts.
WARF is currently working with 60 startups – including companies in biotech and medical devices – to assist in the licensing process. Among these is Madison-based Swallow Solutions, a startup dedicated to improving the lives of patients with swallowing disorders.
Moreover, startups may also benefit from working with the Madison Entrepreneur Resource, Learning and Innovation Network (MERLIN) mentoring program, which is supported by WARF and connects student entrepreneurs with area business leaders who volunteer to share their time and expertise in order to help push groundbreaking ideas into actual companies. The program aims to increase the number of sustainable entrepreneurial efforts in Madison by connecting budding entrepreneurs with established business leaders in the community.
The future of Wisconsin's competitive health care technology and biomedical sectors looks bright, as these resources continue to guide and strengthen the high-impact ideas coming out of the state's distinguished academic institutions.