Historic Theater in Ladysmith Wins a Makeover
The Miner Theatre in Ladysmith, a city of 3,400 in northwest Wisconsin, has been chosen as the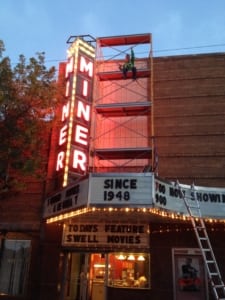 grand prize winner in the Wisconsin  Economic Development Corporation's (WEDC's) Main Street Makeover Contest.
The single-screen movie theater, which has been open continuously since 1948, will receive $10,000 in assistance toward realizing the owner's vision for upgrades to the theater. Plans include restoration of the historic façade and lobby space, as well as other improvements, including adding a second screen to allow the theater to show more than one movie at once. The owner, Brian Herrick, expects that adding a second auditorium will also enable the theater to offer other types of events such as concerts.
The contest aimed to raise awareness of the Wisconsin Main Street Program and its four-point approach to economic development, as well as showcase the businesses that bring life to downtown districts. A total of 37 applications were received from businesses in 19 of Wisconsin's 36 designated Main Street districts.
A runner-up in the contest, Driftless Café in Viroqua, will receive $5,000 in assistance from WEDC to help further its owner's business expansion plans. Located in Vernon County, which has the highest concentration of organic farmers anywhere in the U.S., the café sources more than two-thirds of its ingredients from producers within a 150-mile radius. Since chef and owner Luke Zahm purchased the café in July 2013, it has revamped its menu beyond pizza and salads and has expanded into an adjacent building. Zahn is also working toward a full liquor license as part of an expansion that would entail hiring five additional employees, adding more seating, and thus purchasing more food from local farmers.
Both businesses will receive assistance on marketing and business operations from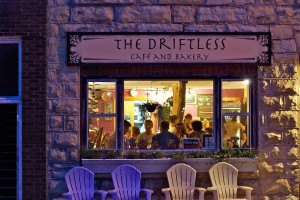 WEDC staff. They will also receive design assistance for interior and exterior improvements and assistance in implementing the recommended improvements, interior space design and layout, signage, marketing materials and other operational enhancements to improve business perception and function in order to maximize revenue and growth potential.
Both winners will also receive additional publicity: once the projects are complete, the results will be formally unveiled during public celebrations featuring state and local officials, and WEDC will facilitate state and local media coverage recognizing the achievements of these noteworthy small businesses in their communities as well as regionally.
All eligible applicants will receive outreach and technical assistance from WEDC community development staff and their local Main Street staff to help them achieve their business goals.
"This unique contest not only provides additional support and services to the winning business, but it also highlights the benefits of the Wisconsin Main Street Program, which has resulted in the creation of more than 4,500 new businesses and 7,000 new jobs in Wisconsin since its inception in 1987," says Errin Welty, downtown development account manager with WEDC, which administers the Wisconsin Main Street Program. "A vibrant downtown is critical to the overall economic health of a community, and our staff works closely with local Main Street organizations to help ensure their success."
(April 2015)