Company expects to double current workforce
MADISON, WI. June 13, 2016—Remedy Analytics, Inc. (Remedy) is expanding its operations in southeastern Wisconsin. The company anticipates hiring 27 new, full-time employees. These new hires, along with Remedy's current staff of 17, will be housed at 234 West Florida Street in the Walker's Point neighborhood of Milwaukee. Company executives selected Milwaukee for the expansion after considering other U.S. locations.
Remedy is a health care technology company that deploys proprietary analytics technology to help self-insured employers reduce prescription benefit costs. Founded in 2012, Remedy has doubled sales each year thereafter, and counts employers from all industries including the public sector as clients. Remedy's team is made up of highly trained specialists, including pharmacists, medical directors, data scientists, engineers and clinicians.
"Remedy is thrilled to enter into a long-term lease that will firmly establish Milwaukee and Walker's Point as our headquarters, which is only fitting since our company roots are here," said Scott Martin, chairman and CEO of Remedy. "I look forward to continuing our high growth trajectory as we expand our client base and team."
To help secure the expansion of Remedy, the Wisconsin Economic Development Corporation (WEDC) has agreed to provide the company with up to $110,000 in performance-based Business Development Tax Credits through 2019. The actual amount of credits awarded will be contingent upon the number of jobs created during that period.
"WEDC is pleased to be able to assist Remedy with its expansion in Milwaukee," said WEDC secretary and CEO Mark Hogan. "Remedy's continued success and ongoing commitment to grow its operations and create jobs here are proof positive of Wisconsin's strong business climate and responsive economic development network."
The company is receiving a warm welcome from city and regional leaders.
"Remedy Analytics has selected a great place to grow its business," Mayor Tom Barrett said. "We welcome the company to Milwaukee and wish Remedy Analytics continued success."
"We're delighted that Remedy Analytics has decided to cement their operations in Milwaukee," said Logan Dawson, Director of the Milwaukee 7 regional economic development group. "Remedy's long-term commitment to the region affirms our ability to compete for corporate investment in advanced, technology-driven sectors. Milwaukee's pool of world-class corporate talent and urban vibrancy provide just what the company sought in a location."
###
About Remedy Analytics

Remedy can help any self-funded employer in any industry in any location to dramatically reduce prescription benefit costs and harness the claims data to make actionable informed decisions.
About the Wisconsin Economic Development Corporation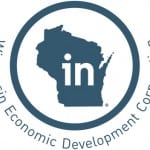 The Wisconsin Economic Development Corporation (WEDC) leads economic development efforts for the state by advancing Wisconsin's business climate. WEDC nurtures business growth and job creation by providing resources, technical support and financial assistance to companies, partners and communities in Wisconsin.
About the City of Milwaukee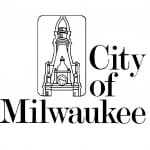 Milwaukee is an economically strong and diverse community with a relatively large percentage of the workforce employed in manufacturing. Situated on the Great Lakes, Milwaukee maintains an international port, an international airport, and strong ground transportation infrastructure. Milwaukee boasts a high quality of life with excellent cultural, recreational, and entertainment assets.
About the Milwaukee 7

The Milwaukee 7 (M7) is the regional economic development partnership for the seven counties comprising southeastern Wisconsin. M7 works closely with companies that create jobs and invest capital in the region.