Ten of Wisconsin's most innovative companies were honored at the 2016 Wisconsin Innovation Awards in Madison on Aug. 16. The winners were judged by a panel of 17 industry experts from around the state, in 10 categories including education, biotechnology, software and manufacturing.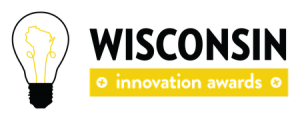 Winners, chosen from 180 nominees, represented small, medium and large companies around all areas of the state.
The winners of the 2016 awards are listed below:
More information on the Wisconsin Innovation Awards and winners can be found on the event's website.